As representatives across the country took their oaths of office early this year, the exciting 2022 midterm elections finally reached their conclusion. During the election season, young Americans came together to flex their civic strengths by campaigning for the politicians they believed in and voting in near-record numbers. Though there won't be any federal elections again until the highly-anticipated 2024 presidential election, that doesn't mean the civic momentum generated in 2022 should be left to simmer out. Young people lit a civic fire in 2022, here's five ways to stay civically engaged and keep it going in 2023.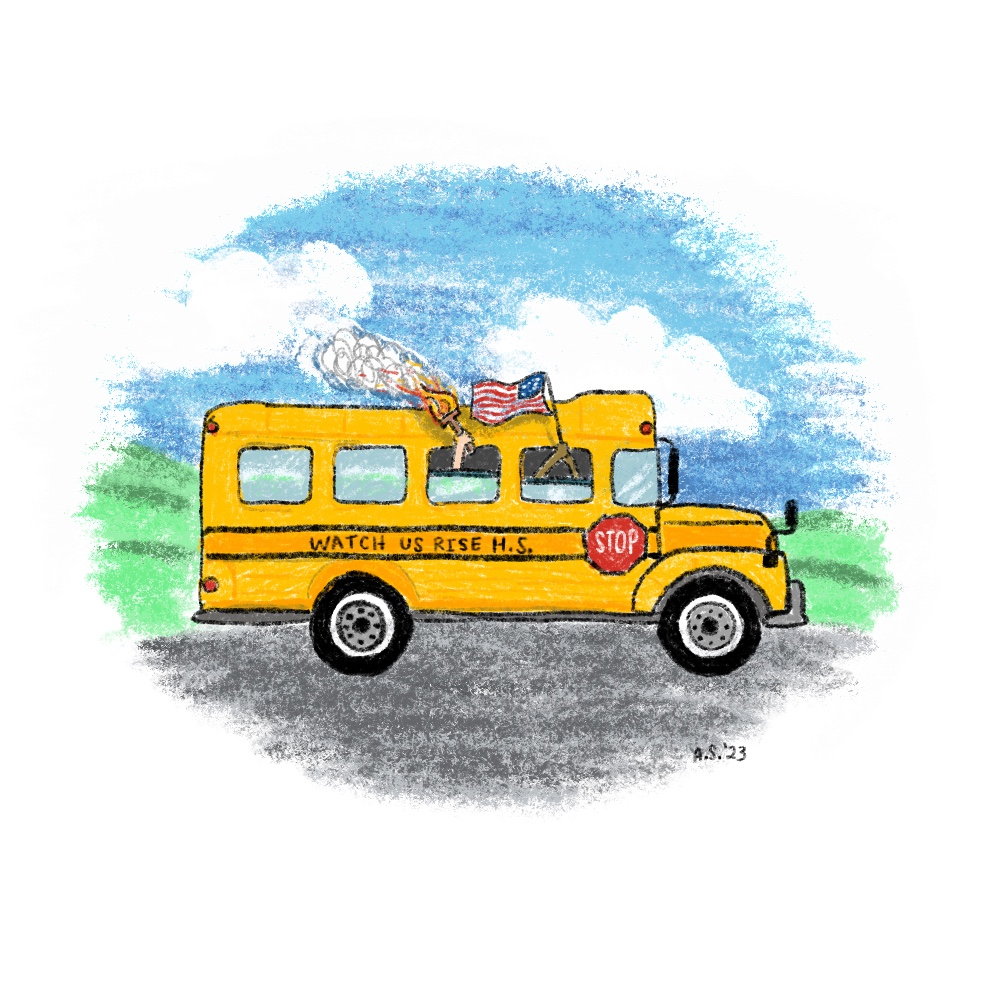 Volunteer in your Community
Though we often think of civic engagement in direct relations to politics, a large part of being civically engaged is the will to help others and be involved in your community. Whether it be through simple acts of kindness or larger-scale community service projects, every individual has the opportunity to impact their community in a positive way.
For those interested in larger commitments for volunteering, first try asking your teachers, librarians, and parents. They may know of local opportunities suited to your interests. Or, if you already have an organization or cause in mind, try reaching out to them directly. For instance, if you're passionate about the environment you may find yourself working with your local government's Parks and Recreation department to organize a beach cleanup. Likewise, if you love animals, you can reach out to a local shelter and help take care of the animals.
To borrow a phrase from early Boy Scouts leader Robert Baden-Powell, volunteering is an easy way to "leave the world a little better than you found it." It's also a great way to stay connected to your community and emerge as a civic leader.
Be an Active Citizen
Did you know that most local governments offer an abundance of programming that is often free of charge for constituents? A quick visit to your town or city's website may yield a calendar of government-sponsored events that are open to the public. Parks and Recreation Departments often host free exercise classes and outdoor events. Likewise, you might also find workshops on weather-preparedness or information sessions on upcoming changes to local infrastructure.
If you don't see anything that suits your interests there, check out your local public library's website. Like your local government, libraries serve as a cornerstone for community development. In addition to offering useful services such as book loaning, internet access, and in some cases, even passport services, libraries offer monthly schedules of programming that include events and activities for all ages. Between nature walks and lectures from local authors and scholars, your library is a treasure trove for exploring new and old interests while also staying civically engaged.
This year, become an active member of your community by taking advantage of the amazing benefits it wants to give to you.
Be Informed
It's difficult to be an active citizen if you aren't aware of what's happening in your country and community. Fortunately, modern media has made this a fairly easy obstacle to overcome. Whether you prefer watching, reading, or listening there's tons of resources available to you to broaden your civic knowledge.
One of the easiest things to integrate into your routine is to take some time during the day to watch or read the news. You don't need to scour the entire newspaper or spend hours glued to your local news station, but taking fifteen to thirty minutes each day just to see what all is going on in the world is both an important and beneficial practice to adopt.
If you have a commute to school or work, before you connect to Apple Music or Spotify you might consider tuning into your local NPR station or another news channel. It's an easy step to take that opens the door for meaningful civic participation.
Use Your Voice
Is there a topic that you find yourself able to talk to others for hours about? Or maybe there's an ongoing issue in the world or your community that you wish someone would just do something about. For the civically engaged citizen, the act of "doing something" is one of the most rewarding experiences.
If you think the issue at hand can be solved with a new or pending law, write or call your state or local legislators. Your elected officials want to hear from you in order to know what legislation your community is in need of.
Likewise, most towns offer open town hall meetings where citizens are allowed to communicate directly with local government officials about things happening in the community. By speaking at a town hall meeting, you also create the opportunity to meet others who already share your belief as well as those who may not have considered it before.
If others feel similarly, you can even assemble a team to organize an event to raise awareness for the issue. This may be something like hosting a donation drive, delivering a speech, or starting a media campaign.
The time is always right to let your voice be heard. If you're looking for more inspiration, check out our list of young activists who stood up for what they believe in in 2022.
Get Involved
Want to take civic engagement to the next level? Try your hand at an extracurricular opportunity that encourages civic participation.
For instance, in all states and Washington D.C., students can participate in either Youth and Government (YAG) or Youth in Governance (YIG) programs. Run by the YMCA and 4-H respectively, YAG and YIG offer youths the opportunity to simulate government operations at the local, state, and national level. Within this model, students have the ability to propose and debate legislation. In some states, laws passed by the youth legislative bodies are then passed onto the real legislative bodies for consideration.
These programs provide students with the invaluable opportunity to get first-hand experience with the operations of government while researching and thinking critically about what legislation their communities might benefit from.
You can also consider joining your student newspaper: All across the country, as local newsrooms hollow out and even disband, young reporters are stepping in to shine a light on the shadows in their communities. At just one student newspaper in Maryland, students have broken stories on sexual assault, drug use and more. If you have ever had an itch that something doesn't make sense at your school or City Hall, joining the paper is the perfect way to scratch it.