A version of this article was originally published in The OHS Magnet, the student newspaper of Owatonna High School in Owatonna, MN.
When discussing big business, people often think of nothing but trends and profits. But many big brands are now charting brave new paths into sustainability. As we progress into 2023, let's keep in mind what big businesses are doing to reduce their carbon footprint. There are many companies striving to reach certain environmental goals by 2050, but what are doing this year that will make an impact?
When people are asked to think of sustainable companies a few big names come to mind such as Patagonia or Cotopaxi. However, other big companies such as Nike and Apple are also working towards being more sustainable.
A new wave of companies diving deeper into sustainability raises an important question: Are these companies going green to protect their image or because they care about protecting the environment?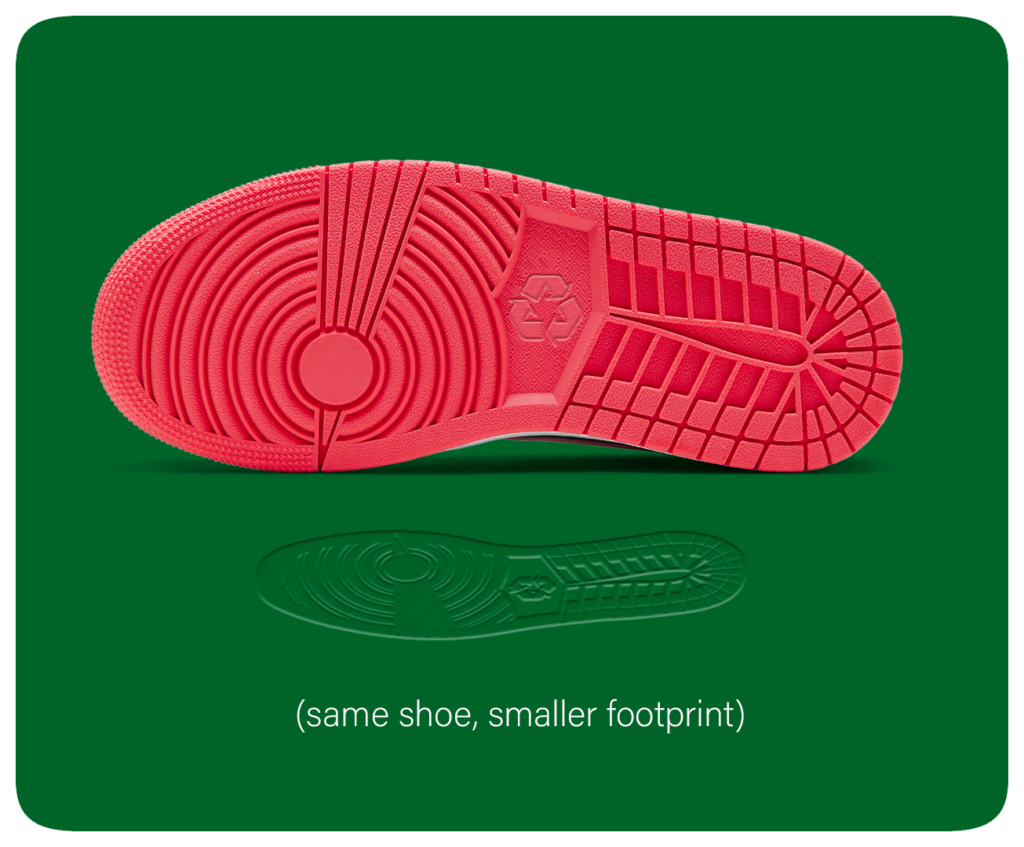 There are a few students who are skeptical about what these businesses' true motivations are. Senior at Owatonna High School, Emily Schmidt said, "Those companies are saying they are more sustainable because they want to reach a wider variety of people."
However there are some students who do think that companies do have a genuine concern for the environment. Senior at Owatonna High School, Lileigh Nguyen said, "I think a lot of companies that originally started the conversationalist and sustainability movement did it for a good cause. There are companies that are following that agenda just to promote the right thing to gain a bigger audience, but most of these companies are doing it for the right reasons."
Patagonia is one of the biggest companies focusing on stopping climate change. Patagonia has been attempting to make an impact on the environment since the Owner Yvon Chouinard founded the company in 1973. Beyond Meat is another company who wants to make an impact on our environment.
Global meat production around the world has doubled since the 1960s; therefore, Beyond Meat has developed a faux meat product made from plant based ingredients. Their slogan is "There is a better way to feed our future."
In 2018, the University of Michigan conducted a research study on how Beyond Meat impacts the environment. According to their study Beyond Meat uses 93% less land, 46% less energy, 99% less water, and 90% less in greenhouse gas emissions. The product's popularity also drives restaurants to use Beyond Meat products as vegetarian options.
TECHNOLOGY COMPANIES TAKING A STAND AGAINST CLIMATE CHANGE
Apple is a global technology company that specializes in consumer electronics. Apple develops the phones or computers we have in our hands or on the desk at home. Amidst their popularity, Apple was awarded the "Most eco-friendly tech company in the world" from 2015-2017. Apple has also invested $200 million in its China Clean Energy Fund to help get more renewable energy, or energy from a source that can be reused.. They are working towards using 100% recycled and renewable resources to help fight climate change.
Microsoft is another company that is becoming more eco-friendly. The company plans on shifting to 100% renewable energy by 2025 and by 2030 they want to be carbon negative. Microsoft's most ambitious goal is that they want to remove all the carbon they have emitted directly or indirectly via electrical consumption by 2050.
PATAGONIA AND OTHER SUSTAINABLE CLOTHING BRANDS
This year Nike continues to strive to advance their sustainability efforts. However they have been criticized for giving into some fast fashion trends. Fast fashion is clothing that is mass produced, and then sold at a cheap price. Nike is currently working on a "Bloom over Doom "' campaign working towards zero carbon emissions and zero waste to help protect the planet and the future of sports. Nike is currently planning on reducing 30% of their carbon emissions across their entire company by 2030. Nike Reports that 75% of their products are made with some sort of recycled material.
Patagonia is probably the most well-known clothing brand purporting sustainable and ethical production. Patagonia is a popular brand known for its outdoor wear and almost all of Patagonia's fabrics are made from recycled resources including their nylon, polyester, and wool.
"Build the best product, cause no unnecessary harm, use business to inspire and implement solutions to the environmental crisis (Good on you)," their mission statement reads.
Patagonia admits that they have made mistakes: at one point in time around the early 2000s, they had low-cost labor, poor sewing, and lower quality work to cut expenses. They have since been making improvements for a better future for their company, customers, and employees.
Today they also make sure their factories are well lit, pay their workers a fair wage and provide a clean working environment. Patagonia is not a made in America company because around half of their sales come from outside of the U.S. they reason it does not make sense to produce their products in the U.S. Patagonia is transparent in where their products are being made and how they are being made.
Patagonia still has no animal welfare policy and continues to use leather and exoctic animal hair as some of their products. In the US, Patagonia uses 100% renewable energy and 67% worldwide. They also are working on reducing the amount of water they are using and trying to keep plastic out of landfills. Patagonia encourages their customers to recycle their packages that they receive from the website.
In September 2022, Patagonia decided that all their profits will go to help stop climate change. Per Modern Retail, a CEO donating their apparel company is groundbreaking, especially because fast fashion is costly to the environment and social costs.
Many students support Patagonia's mission. Senior at Owatonna High School Reegan Lindholm said, "I think what Patagonia is doing is good for the environment and I think it's great they are helping improve our environment long term."
Patagonia is not the only business that keeps sustainability in mind when it comes to fashion. Cotopaxi is on the rise when it comes to simple, popular, and sustainable clothing. On their website they say they create fashion that is sustainable for people and the planet. They also partner with factories that prioritize workers rights, use sustainable materials, and make durable gear.
"By 2025, we plan to use recycled, repurposed, or responsibly sourced materials in all of our products," their website reads.
Like Patagonia, Cotopaxi works to use as little waste as possible when it comes to making their clothes. Currently, around 94% of all their products are made from recycled, repurposed, or responsibly sourced materials. You can also shop Cotopaxi's recycled collection that aims to limit their dependence on fossil fuels and reduce their landfill usage.
Not only does Cotopaxi care about sustainability, but to help achieve their mission they donate at least 1% of their profits to non profit organizations that help communities that are experiencing poverty. Currently they are focusing on Latin America countries, investing in health, education, and livelihood. The Outsiders share that Cotopaxi makes around $30 million annually, which means around $300,000 is donated to these nonprofit organizations.
Thinx is another company that advertises their dedication to sustainability. Their product is period underwear, so people who have to use feminine hygiene products can go through less pads and tampons. According to The List, the average menstruating person goes through 20 tampons per period. Overtime, that accumulates a lot of waste. Thinx markets their underwear to absorb 5 tampons worth of blood, which then are to be washed and reused.
Their goal is to cut down single use menstruating products. The caveat, however, is the chemicals found in their products called PFAS, which can never break down so they will be in the environment forever.
Every step towards sustainability and responsibility will make a huge impact on our planet. If more companies and people start taking action and be more responsible with their actions it will help change the Earth for the better. If big companies do not start making an impact, it will cost not only the environment, but humans as well.
Companies are not the only ones who are responsible for the planet's well being. It's important to be purposeful when it comes to the decisions you make in your own life that will affect the planet. For instance, trying to buy less fast fashion, if you already have a light wash pair of jeans that fit you right, think again if you really need a second or third pair. Try reselling your clothes and buying from second hand stores so less clothing will end up in landfills. Make it a goal to eat less meat throughout the week, it's easy to get protein from other foods like beans and tofu.
Everything from your technology, your food, hygiene products, and your clothing all have an impact on the environment. Seek out companies that share the same morals as you and work towards a better future for our planet.