Young activists worldwide drew international attention in 2022 for their efforts to transform their communities. While they may live far from us, these local leaders have inspired action and cooperation well beyond their borders. More than any previous generation, Gen Z thinks and collaborates globally, making international issues feel close to home, and they don't show signs of stopping. Here are five change-makers leading the charge.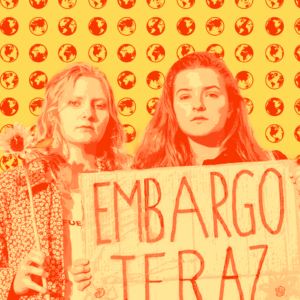 1. Dominika Lasota and Wiktoria Jedroszkowiak
Climate and anti-war activists
Age: 21
Dominika and Wiktoria are leaders of a new wave of young, female activists from Eastern Europe working to blend climate and Ukraine War activism together, pushing for an embargo on Russian fossil fuels. Dominika and Wiktoria advocate for an expedited transition to renewable energy sources such as wind and solar power to lessen global dependency on Russian oil and gas. Dominika appears in a video featuring Greta Thunberg and other youth activists who make the case that fossil fuel investment gives power to autocrats, enabling them to start wars.
In 2022, Dominika and Wiktoria traveled around Europe staging protests and confronting political leaders. The two planned an anti-war event in Schuman Square in Brussels during the European Union Summit this year. Activists traveled from across Europe—including Moldova, the Czech Republic, and Ukraine—to join the demonstration, armed with sunflowers and signs carrying messages such as "Embargo Now!" and "Fossil Fuels Kill."
"The politicians aren't talking about the real roots of this war," Lasota told Time Magazine. "I haven't heard any politician speak about the fact that it is our fossil fuel dependency that is fueling the war machine that is now operating in the Ukraine."
Dominika and Wiktoria dropped out of university in Warsaw to pursue activism full time. The pair met at an activist summer camp in Poland in 2020. They gained notoriety following a confrontation with French President Emmanuel Macron in which they posed questions regarding a new oil pipeline in Uganda as well as the Ukraine war.
"'What's this pretty young girl doing in the Polish Parliament?' I've been hearing that my whole life. I heard it when I was 14, and I'm still hearing it when I'm nearly 21," Wiktoria said. "And when you face that injustice, a rage grows inside you. And you start to see that all these injustices come from the same place: rich men who don't want to admit they're wrong."
Dominika, Wiktoria, and their followers are emblematic of youth across the world using their voices to speak out against the war.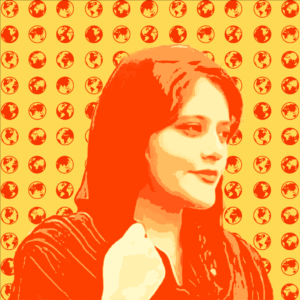 2. Mahsa ("Jina") Amini and the generation she inspired
Womens' rights and political activists
Age: 22
Mahsa Amini, a 22-year-old Kurdish woman, was detained by the Iranian "morality police" outside a metro station in Tehran for reportedly wearing her hijab too loosely. She later died in police custody where eyewitnesses claim she was tortured and her family states she was severely beaten.
The suspicious circumstances of her death have led to Mahsa becoming a martyr in Iran, inspiring young Iranian women and women across the world to take to the streets to protest Iran's "morality police" and the mistreatment of women. Protesters across the world chant "Women, Life, Freedom" and post videos or publicly cut their hair as a symbol of solidarity with Iranian women and their right to bodily autonomy.
One 19-year-old protester from Iran told NPR she is protesting for "freedom," "a better future," and "happiness."
"I don't know how you're hearing us. I don't know how you are seeing us. And I don't know whether you really care or not. But if you do, help us any way you can," she urges listeners. "Do something so that we are not forgotten. If we don't have a voice outside of Iran, we will get killed."
Protests have brought attention to the cruel actions of the morality police and the strict laws to which Iranian women are subject. Over 300 people have been killed as a result of protests in the wake of Mahsa Amini's death and the state of womens' rights remains tumultuous in Iran. Iran's attorney general recently announced the disbanding of the morality police and a reconsideration of hijab laws. It's not clear yet if these actions will temporarily suppress protests, or if they are suggestive of real change.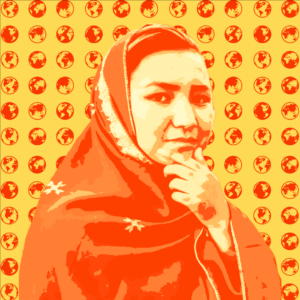 3. Maliha Niazai and Young Afghan Women
Womens' rights and political activists
Age: 25
Maliha worked at Y-Peer Afganization in Kabul—a youth-led non-governmental organization (NGO) training young people about gender-based violence—until the Afghanistan Taliban told all NGOs to suspend female employees or risk having their operating license revoked.
"It's a heartbreaking announcement," Maliha said. "Are we not human beings? Why are they treating us with this cruelty?"
The NGO announcement came mere days after the Taliban banned university education for women as a result of women reportedly not following the proper dress codes.
"As a woman, I am only expecting worse and worse rulings," a 20-year-old history student told The Washington Post. "We were anticipating these days, and now the Taliban have proven with their actions that women mean nothing to them."
Educational opportunities have diminished further, as all education for girls has been banned as of Dec. 21, including elementary school access. These recent announcements mark the most severe restrictions against women since the Taliban regained power last year.
Protests have erupted across the country following these announcements, resulting in arrests and violence. Around 50 male professors have resigned their positions and male students have declined to sit their exams to stand in solidarity with female students who are unable to take theirs.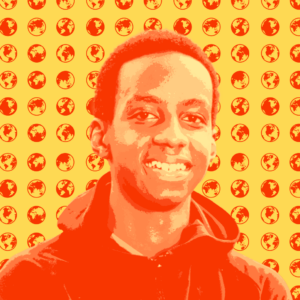 4. Lesein Mutunkei
Climate activist
Age: 18
After learning about deforestation and plastic pollution in Kenya, Lesein came up with a plan to combine activism with his love for football. He committed to plant 11 trees for every goal he scores for his team.
"Football is a universal game and climate change is a universal problem," Mutunkei told CNN. "[It] has the power to connect, engage, educate and inspire my generation to create a safer and greener future."
Lesein founded Trees4Goals to expand his mission throughout Kenya and Africa. Arsenal Soccer Club in London sent Lesein a signed jersey to commend his efforts, demonstrating that his reach extends internationally. Lesein hopes to garner the support of FIFA to encourage professional players to make a pledge of their own.
"This and other similar projects led by young people and climate defenders around the world are not only commendable, but also necessary," a FIFA representative told CNN in response to Lesein's efforts.
Trees4Goals has planted over 5,500 trees and his teammates have helped Lesein plant nearly 700 trees in Nairobi's Karura Forest alone. Kenya's forest cover is estimated to be around 9%, up three percent from 2018, as a result of multiple reforestation efforts in the country.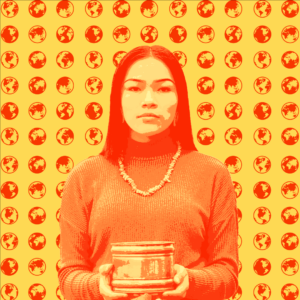 5. Autumn Peltier
Indigenous Rights and Climate Activist
Age: 18
Autumn grew up in the Wiikwemkoong First Nation on Manitoulin Island, Ontario, Canada where she became aware of the need for clean water from a young age. She saw neighboring communities struggle to find clean water as a result of pollution and was inspired to help.
At just 12, Autumn presented Prime Minister Justin Trudeau with a gift during the Assembly of First Nations winter gathering. A speech she wrote expressing disappointment in his lack of action to provide clean water to indigenous communities garnered national attention.
"You wouldn't generally think a kid or a young person would speak up about world issues or political issues," Autumn told CNN. "That's why it's so much more powerful— because that's how you know something is wrong."
Autumn was named Chief Water Commissioner for the Anishinabek Nation in 2019, a role previously filled by her great-aunt, and she has been nominated for the International Children's Peace Prize three times. She has spoken in front of the United Nations at their General Assembly and Climate Action Summit urging for water protection.
"Mother Earth has the power to destroy us all, and if we keep hurting her, one day she may decide to destroy everything." Autumn said in her speech. "One day I will be an ancestor and I want my descendants to know I used my voice so that they can have a future. We need to join forces with all nations, regardless of color and nationality; Mother Earth does not discriminate."