Throughout 2022, student innovators have leveraged science and technology to heal and strengthen our society. Let's face it, kids are creative. George Nissen invented the trampoline at 16; William Kamkwamba built a wind turbine at the age of 13; Louis Braille began inventing Braille at the age of 12. Now, in the ever-connected IT era, students have unprecedented access to information and resources to make their engineering dreams a reality. They're developing new approaches to combating economic inequality, expanding human rights, and developing assistive medical technologies. As 2022 comes to a close, we're celebrating students across the United States for their technological ingenuity.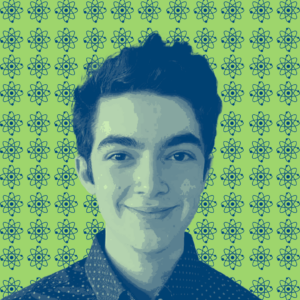 1. Marco Burstein
Web developer & creator of Ukraine Take Shelter
Age: 18
Born and raised in Los Angeles, college freshman Marco Burstein has always been an avid coder and web developer. He helped lead his high school's robotics team to the state championships, spent two years as a Software Engineering Intern at USC's Information Sciences Institute, and developed an original school scheduling software program during his term as his high school's Student Body President. He currently attends Harvard University and is preparing to major in computer science.
Following Vladmir Putin's invasion into Ukraine last spring, Burstein and his Harvard University classmate, Avi Schiffmann, recognized a growing problem: Ukrainian refugees were fleeing the war with nowhere to go. The United Nations registered more than 7.8 million Ukrainian refugees in the six months following the invasion. Seeking to address this pressing humanitarian issue using their sophisticated coding skill, Burstein and Schiffmann swiftly co-developed the online platform Ukraine Take Shelter. The public program connects Ukrainian refugees with housing accommodations around the globe. Individuals with extra bedrooms or empty homes are able to easily post their accommodations for Ukrainians to access. In an interview with FOX news, Schiffmann told reporters they were able to develop the web platform in three days; "I really felt like I just needed to get this out at soon as possible." To date, the program has registered more than 18,000 prospective hosts and more than 800,000 users.
Since its launch, the platform has garnered international recognition and praise. CBS News spotlighted the success of Ukraine Take Shelter in an interview with Burstein. He shared, "We've heard all sorts of amazing stories of hosts and refugees getting connected all over the world. We have hosts in almost any country you can imagine from Hungary and Romania and Poland to Canada to Australia." Modern technology allowed Burstein to turn a creative idea into a functional system that positively impacts our world's most vulnerable communities. Their digital activism has built lasting social connections and created a safe space for Ukrainian refugees all over the world.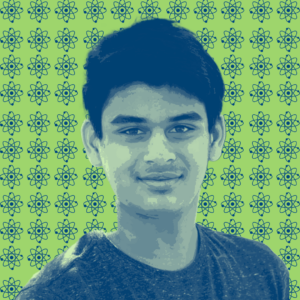 2. Asanshay Gupta
Web developer & creator of Oxygen Planner App
Age: 15
Many of the most noteworthy innovations have come from the public health sector. The COVID-19 pandemic spotlighted weaknesses in our country's healthcare systems, and students sought ways of improving them. Angelina Tsuboi, a high school coder and web developer based in Los Angeles, has been celebrated for her technological advancement in preventing respiratory problems. She created a portable, inexpensive monitoring device that regulates air quality. The program, Oura, periodically alerts individuals of changing air conditions and warns users of dangerous pollution levels. The product is targeted to support individuals with asthma or compromised respiratory systems.
In Alabama, twelve year old sisters, Brooke and Breanna Bennett, observed a challenge facing underprivileged women: expensive menstrual products were burdening low income communities and preventing many women from accessing the care they need. Brooke and Breanna founded Women In Training, Inc, a youth empowerment organization to support menstrual equity and education. Since its founding, the nonprofit has donated thousands of period WITKITS kits to school girls throughout Central Alabama containing menstrual, dental and hygiene products.
Asanshay Gupta, a high school senior in Atlanta, also contributed new assistive technology to the world of medicine. Inspired by his grandfather, Gupta combined his passion for medicine and technology to help frontline workers and hospitals during the COVID-19 pandemic. Beginning in 2020, overcrowding and distress battered many health facilities across the country. Unequipped to handle the influx of patients, high quality medical care was often compromised and consequently many died. An aspiring doctor, Gupta recognized oxygen gas shortages were one of the greatest challenges facing hospitals.
To combat the issue, Asanshay developed the Oxygen Planner App. The web program allows hospitals to better forecast their oxygen demand and easily organize the crucial resources on hand. It can be used for both standalone units and by medical wards using multiple forms of oxygen delivery such as cylinders, liquid oxygen, or concentrators. Gupta even created partnerships with oxygen delivery services and global manufacturers, broadening the efficiency and efficacy of the Oxygen Planner App.
Gupta won the Congressional App Challenge in Georgia's Fifth District for the Oxygen Planner App. His software will be on display in the nation's capital building to celebrate the innovation. In receiving his award, Gupta shared, "I did not want to watch from the sidelines as COVID-19 raged across the world. I discussed with my advisors the best way we can make a difference, given my passion for computer science, and experience developing apps" (Congressional App Challenge).
Gupta's technology simplifies the process for medical staff and better prepares hospitals to meet oxygen demands, ultimately saving lives globally. In fact, the Oxygen Planner App has been used by over 973 hospitals in over 74 countries (Neighbor News Online.com). The platform indirectly improves our nation's healthcare quality and better equips facilities to treat and look after our country's most vulnerable.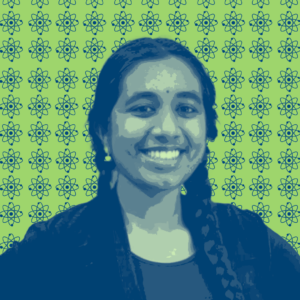 3. Chinmayi Balusu
Founder of NGO Simply Neuroscience
Age: 18
Lastly, college student Chinmayi Balusu is revolutionizing neuroscience education for young students around the globe. Raised in northern California, her nonprofit organization, Simply Neuroscience, encourages passionate youth to become involved in neuroscience and psychology with a particular focus on under-represented cohorts. Balusu hopes to create a space for underrepresented and minority groups in a field of science that is currently dominated by white males.
The Simply Neuroscience platform offers students a variety of programs and opportunities. Their Action Potential Advising Program connects adolescents interested in a future of neuroscience with career professionals for guidance. Additionally, the platform offers Synaptic Hacks hackathons to foster innovative problem solving skills relating to neuroscience in a collaborative environment and Synapse Podcasts with accredited guest speakers.
As a young middle school student fascinated by learning about the brain, Balusu struggled to find free online neuroscience resources for secondary education students. As a first generation American, her parents were unable to help navigate the English centric field of study. She, therefore, created a platform that is both accessible and easy to navigate in 2019. Simply Neuroscience has impacted more than 31,000 individuals in more than 119 countries, making it the world's largest learning community for students in the field of neuroscience globally. A three-time TEDx speaker, Balusu leads a team of 350 volunteers at Simply Neuroscience while simultaneously completing her education at Columbia University in the field of neuroepidemiology and medical humanities.
The leadership and innovation of these students are a beacon of hope for the future. They have overcome age barriers to lead the field of innovation. To describe these young individuals as the leaders of tomorrow would be an understatement; they are the leaders of today.