School's out, and we bet everyone's excited to take a much-needed break from sitting in class for eight hours a day. But the great thing about summer is that it's an opportunity to explore topics that really interest you! You can take the reins on your education and read, watch, and listen to what YOU choose, instead of what your teachers choose for you.
If you're interested in US history, politics, and civics in general, we've put together this "reading" list of media that will keep your civic torch list over the summer. Whether you're a bookworm, or you just like to chill out in front of a good movie, check it out for recommendations for ages 10 and up, with topics that will appeal to activists and history buffs alike.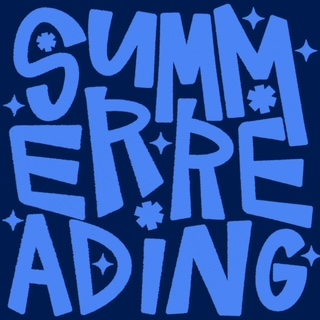 The Voting Booth by Brandy Colbert
Medium: Fiction
Topic: Voter suppression, civic engagement
Recommended age: 14-18
This YA novel follows Marva Sheridan, a determined teenager on a mission to cast her first vote. After seeing her friend Duke Crenshaw turned away at the voting booth, the two join forces and spend the day facing countless obstacles in an effort to make sure Duke's vote gets counted. The novel highlights the importance of civic engagement — using your voice to stand up for your rights — as well as the connections we make along the way. Recommended for YA fiction fans and politically active teens.
Enrique's Journey by Sonia Nazario
Medium: Nonfiction
Topic: Immigration
Recommended age: 12-17 (YA adaptation)
This gripping book chronicles the true story of Enrique, a Honduran teenager who embarks on a perilous journey to reunite with his mother in the United States, who left him as a child in search of work to support her family. Enrique's story delves into the complexities of immigration, shedding light on the hardships faced by those seeking a better life and showing the resilience of the human spirit. Recommended for readers interested in learning more about immigration issues and who prefer real-life stories to fiction.
Climate Change, the Choice Is Ours: The Facts, Our Future, and Why There's Hope! written by David Miles, illustrated by Albert Pinilla
Medium: Nonfiction
Topic: Climate change
Recommended age: 10-14
We hear about it on the news all the time. But do you want to get the straight-up facts about what's going on with the climate crisis? This book provides factual information about climate change, its implications for the future, and shows us why young people can be optimistic about solutions of the future, and how you can join the next generation of leaders.
Yes No Maybe So by Aisha Saeed and Becky Albertalli
Medium: Fiction
Topic: Political campaigns, friendship, activism
Recommended age: 14-18
Political campaigning and canvassing meets a love story. This novel follows Maya and Jamie, childhood friends who find their way back to each other when they both end up volunteering for a state congressional election. While in parts a lighthearted story, the book also deals with issues of cultural identity, discrimination, and how what happens in the government impacts people on an individual level. Recommended for readers who enjoy love stories, especially when mixed with important societal issues.
Stuff You Missed in History Class by Tracy V. Wilson and Holly Frey
Medium: Podcast
Topic: Strange history
Recommended age: 13+
In this curious podcast, these quirky hosts tell us lesser-known stories and events from history, with topics ranging from the history of different inventions to the stories of lesser-known historical figures or Supreme Court cases. While it may seem to be more entertaining than educational at times, each episode helps enrich our knowledge of US history and better understand why our society is what it is today.
More Perfect by Julia Longoria
Medium: Podcast
Topic: The US Supreme Court
Recommended age: 12+
This podcast delves into the intricacies of the US Supreme Court. Through compelling storytelling and expert analysis, the podcast explores landmark court cases, constitutional interpretations, and the evolving role of the judiciary, exploring how these individual cases have come to shape so much of our lives as American citizens.
Changing the Game (2019) by Michael Barnett
Medium: Documentary
Topic: Transgender student athletes
Recommended age: 13+
This compelling documentary sheds light on the experiences of transgender student athletes. Following three student athletes from across the US, the film examines their challenges and triumphs and shows the personal impact of recent conversations about athletes like them in the news and in the government. Hearing their stories, we can reflect on our own views and better understand how the bills and legislation being passed affects real young people's lives.
Moxie (2021) based on the novel by Jennifer Mathieu, directed by Amy Poehler
Medium: Movie
Topic: Small-scale student activism
Recommended age: 13+
This coming-of-age story follows a high school student who, inspired by her mother's rebellious past, begins to publish an anonymous zine calling out the bullying and harassment faced by female students at her school, which then empowers her peers to stand up against this unfair treatment. This inspiring film shows the power of young people coming together to stand up against injustice and encourage real, concrete change in their communities, no matter how small-scale.
Medium: Instagram account
Topic: US History
Recommended age: 10+
This spunky Instagram account is run by Made By Us, an NGO that brings together nonpartisan civics and history organizations across the nation to encourage youth civic engagement. With its beautifully designed posts, the account brings lesser-known stories, influential figures, and significant events to life. It appeals to history enthusiasts of all ages, providing a fresh perspective on the past and telling super interesting stories in just 60 seconds.
Soul of America by John Meacham
Medium: Nonfiction
Topic: US history, presidents, democracy
Recommended age: 14+
In this book for history buffs, Meacham examines pivotal moments throughout the nation's history from after the Civil War up to Donald Trump's presidency, examining the roles of key figures and threats to the democratic process along the way. This book helps us understand American society today–in all its division–by looking at examples in history of when hope overcame division and fear, led by key figures Meacham calls "better angels." This book is perfect for readers looking for a spark of hope in our tumultuous society and inspiration for the progress of our nation.