In a year of dramatic changes in Congress and new leadership at both the state and local level, the 2022 midterm election gave rise to the newest generation of political leaders. Whether Gen Z, Millennial, or somewhere in between, these five politicians are united across party lines in the way they aspire to bring new voices into government.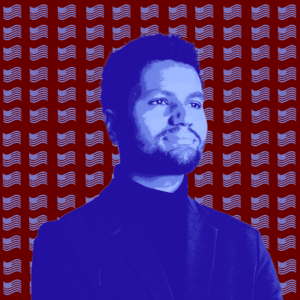 1. Maxwell Frost
U.S. Representative-Elect, 10th Congressional District of Florida
Age: 25
Maxwell Frost's victory in the race for Florida's 10th District's Congressional seat was amongst one of the most historic wins in the 2022 midterms. At just 25 years old, the Representative-Elect will be the youngest individual serving in Congress and represents the beginning of Gen Z's official entrance into the Capitol. Frost's victory also represents the first time a seat of Congress has been held by an Afro-Latino American.
Prior to running for office, Frost has had a long history in activism which began following the shooting at Sandy Hook Elementary when he was just 15-years-old, according to The New York Times. Since then, Frost has been an active participant in politics, organizing for stricter gun laws with March for Our Lives and volunteering with the campaigns of Barack Obama, Bernie Sanders, and Hillary Clinton.
Upon being sworn into office in January, Frost will have the opportunity to help his constituents in Florida and the rest of the nation with his fresh perspective and passion for both people and politics. As Senator Sanders said in an interview with The New York Times, "[Frost] has the potential to be a great leader, speaking to the young people in this country."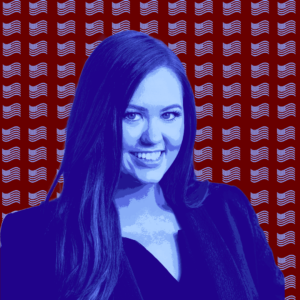 2. Cara Mund
Candidate for North Dakota's At-Large Congressional District
Age: 28
Before stepping into the world of politics, North Dakota native Cara Mund first made headlines after winning the title of Miss America in 2018. Since then, she's graduated from Harvard Law School and made her first bid for public office in the midterms cycle when she ran as an Independent for one of North Dakota's seats in the House of Representatives race.
By running as an Independent, Mund sought to connect with voters through her opinions on issues, rather than a political party's. Mund is a staunch advocate for abortion rights and transparency in the government. Though Mund ultimately lost her race to Republican incumbent Kelly Armstrong, she won an impressive 37.7% of the vote.
According to an interview with the Grand Forks Herald, Mund will be focusing on her law career for now, another campaign is not out of the question.
"You won't see me on the ballot just because I want to be elected one day, you'll see me on the ballot because I really want to make a difference," said Mund to the Grand Forks Herald.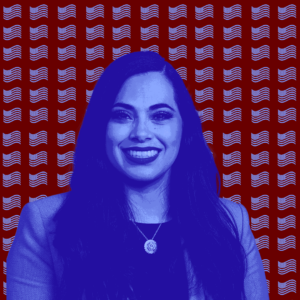 3. Mayra Flores
U.S. Congressional Representative, 34th Congressional District of Texas
Age: 35
Mayra Flores is a U.S. Congressional Representative from the 34th Congressional District of Texas. She was sworn in in June of 2022, becoming the first congresswoman ever to be born in Mexico. She is one of the youngest members of the house, and already serves on multiple committees which is rare with such a short tenure in office.
Before being elected, Flores was on the front lines of the Covid-19 pandemic. She spent time working with disabled communities in South Texas, and has always made it a priority to help those in need. Flores has become a strong conservative voice for her community, inspiring the rising generation of young Latinas to speak up and get involved in politics.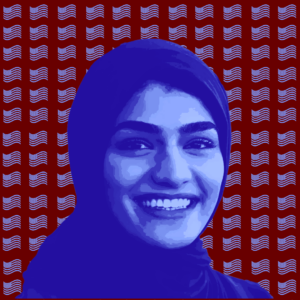 3. Nabeela Syed
US Representative-Elect, 51st Congressional district of Illinois
Age: 23
Nabeela Syed was raised in Palatine, Illinois, and as of 2022 represents her hometown in the Congress. At just 23 years old, the Democratic candidate won a seat in the House of Representatives where her main goals are to protect voting and education. During her campaign for office she promised to "fight to make sure no one in our state is discriminated against, no matter who they are or what they believe."
Her work to mobilize Asian American voters has had a widespread impact, and helped to raise voter turnout in the 2020 election and 2022 midterms. "From knocking on doors to help elect Democrats in Schaumburg and Palatine to organizing Asian American voters to flip Senate seats in Georgia, Nabeela has worked to advance progressive causes on both a local and national scale."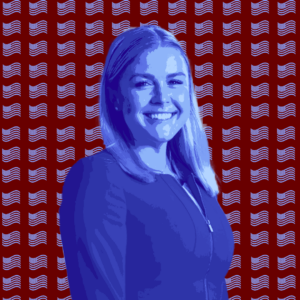 4. Karoline Leavitt
Candidate for 1st Congressional District of New Hampshire
Age: 25
Former White House Assistant Press Secretary Karoline Leavitt continued making history this year as a congressional candidate backed by former president Donald Trump.
Although she did not win the ballot, she garnered lots of attention for her widely successful campaign against Democratic candidate Chris Pappas. In December 2022 she told Fox News, "By 2024, Gen Z and Millennials will make up nearly half of the electorate, replacing Baby Boomers once and for all. The future of the GOP, and America, literally lies in the hands of these young, woke, ideologues." At only 25 years old, conservative voters have called on her to be their voice in the next generation of politicians.