School might be out for the summer, but that doesn't mean engagement's not in session! Check out these titles, experiences, and opportunities for ways to stay involved in your local community and beyond.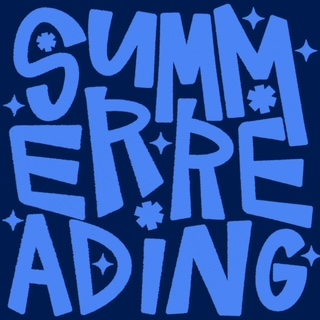 1. Check out your local museums: In addition to the free AC to help you cool down, many museums ditch the admissions costs on special days over the summer, particularly for students. Searching "[your city] free museum days" should give you several options. While searching for ancient artifacts and jewels on the Internet is still magical, viewing them in person is unbeatable. Experiencing exhibits (such as the Art Institute of Chicago's Life and Afterlife in Ancient Egypt) that highlight our world's evolving cultures will imbue in you a greater appreciation of history's stories and progress.
2. Watch TV: Not only cartoons and sports though! Check out your favorite streaming service's offerings: Vox's Explained, available on Netflix, breaks down everything from the global diamond trade to yawning in easy-to-watch, highly bingeable form. No streaming memberships, no problem: The free streaming service Tubi also has a wide selection of documentaries, including Bowling for Columbine and Blackfish.
3. Travel back in time: Well no, you can't literally speed back to the fifth century, but you can read about it in a book! Check out books like The Book Thief and A Thousand Splendid Suns to learn more about what life used to be like through the eyes of someone your own age? Despite their varying struggles, you might find the protagonists' outlooks and attitudes more relatable than you think. For more of an adventure, you can check out Eragon by Christopher Paolini or Frankenstein by Mary Shelley, science fiction and adventure books conceived when both authors were just 19 years old.
4. The TED Talks Daily Podcast: Every weekday, this podcast brings the famed speaker series to the audio format so you can kick back at the pool and learn about topics ranging from the serious to the lighthearted (and anywhere in between). Recent episodes included a lecture on the blockchain from the founder of Instagram, and a lesson on discovering your truest self. Each episode is less than a half-hour, so they're a great distraction while you apply some sunscreen or top up your bowl of ice cream.
5. The Stuff You Should Know Podcast: Looking to go deeper? This podcast features topics from nose jobs to land acknowledgements. Stuff You Should Know is a wonderful pick if you like your learning with a side of snark and pop culture. Already a fan of the podcast? Check out the 2013 spin-off television show of the same name, accessible on Discovery+.
6. Subscribe to an email newsletter: Summer means relaxing — let the news come to you! We suggest Wake Up To Politics, a nonpartisan newsletter written by 20-year-old Gabe Fleisher. Gabe became interested in politics after the 2008 presidential election when he was just six, and he has gone on to interview major players across the political spectrum and branches of government, including Supreme Court Associate Justice Sandra Day O'Connor, Senator Rand Paul, and House Majority Leader Nancy Pelosi. Other great options include [INCLUDE TWO MORE HERE].
7. Explore something you don't get to study in school: The internet is full of amazing sources of info on things like space (Space Scoop), science (Twig Science Reporter), and everything in between (Dogo News). A great way to take advantage of that sweet summer freedom is to choose one topic that you don't learn about every day in class, like oceanography or paleontology, and spend an hour each week reading about that topic and any recent developments. By the end of the summer, you'll be on your way to knowing exactly how to make change on that front.
8. Go on a civic scavenger hunt: Summer is all about spending time outside, exploring your town, and having fun. Kidizenship's civics scavenger hunt will give you plenty of places to check out in your own backyard that, altogether, tell the story of your town and the people who live there. You can also join our student photojournalism contest, in which young people across the country snap a photo of people performing civic action in their communities.