In these pandemic times, assemblies often take place in Zoom rooms instead of auditoriums. That's why many schools have turned to social media to host their student government campaign speeches, allowing everyone to view them on their own time.
As the summer begins, you may be thinking of running for student council next year. It all starts with a speech, which can be a daunting first step. But don't fear — we watched hundreds of campaign speeches from schools across the nation (and even one from Canada) to find the best, brightest, and most inspiring messages candidates had to offer.
Student government is a microcosm of our nation's democracy, and most Americans' first chance to participate in a democratic election. At their core, student government elections and proper elections seek the same end: To choose leadership democratically and enact institutional change that benefits everyone in a community. As former president Barack Obama once said, "Change will not come if we wait for some other person or some other time. We are the ones we've been waiting for. We are the change that we seek."
Here are seven quotes we love from students who are putting in the work to be the change that they seek. They hit on some important topics in elections — whether at school or even as voters at the local or national level in the future. Check out the YouTube links and timestamps to see the full speeches!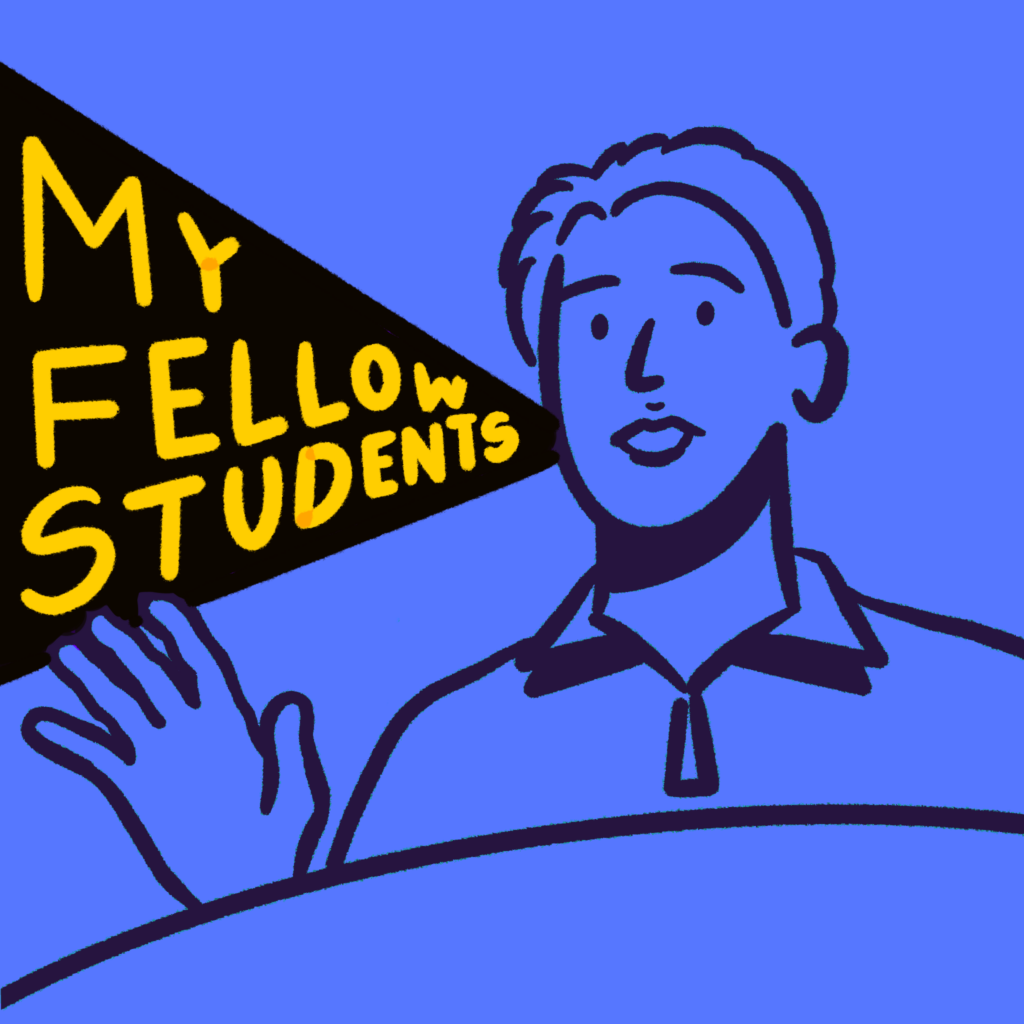 Democracy
We loved Quinlan's speech: few speakers can crack a joke and make a point at the same time!. In this instance, Quinlan makes an important promise to give power back to the people to make change if they're not satisfied:
"Now: How do you know I'm going to do any of these things? I may just be saying words out of my mouth. Maybe I just get in office in my big iron throne and have all the smoke machines for myself. Well that's why halfway through my term, I'll send out a poll and if you think I haven't been doing my job well, I'll step down on the spot—No questions asked. That's how confident I am that I'm the right person for the job."
Actions Not Words
We see it all the time on the national stage: Politicians make big promises before getting elected, and then don't follow through on them in office. A true leader listens to what their constituents want and need and responds with action. Brianna Romero from Nutley High School in New Jersey wants to listen, act, and ultimately help her classmates build cherished memories :
"I truly believe in the word of the people. Anyone could stand in front of the camera and say they want to make a difference, they want to make a change. But it's not about saying—It's about doing and taking action. Making a difference as your president, I'm here to listen.
…Life is about creating memories that we will hold onto for a lifetime. We're growing as one individual does, and with that comes more responsibilities. With the challenges I acquire, I promise to ensure the guidance and strength to help everyone."
Restoring Normalcy
The pandemic threw a wrench in the high school experience. But the civic arena is the perfect place to bring people together in common cause, and a number of students pledged to make the most of the time students have left together as a class and school:
"Continuing to find ways to regroup after the pandemic and have more transitions back to a normal high school experience and rebuild the sense of community. The future depends on our ability to work together. Togetherness and teamwork will get us far."
Listening to Students
Students who had already been elected, like Kayla Robinson from Merrillville High School in Indiana, reiterated their promises that the student body will truly be heard when they ask for something:
"A big problem that we have is that even though we speak, not many people listen, and I want to be the person that listens and makes changes."
Protecting What We Love
You know what they say: If it's not broken, don't fix it. Part of being a leader is also knowing what the community really loves and wants to hold onto:
"While my running mate may promise lofty change, I will work to protect the things that we love about GHS: Things like Lil Nas X blaring from the student center speaker on a Friday morning, old teachers always happy to help in designated learning centers, and our ever-popular sporting events with the cardinal crazies."
Creating Community Online
While teens' relationship to social media gets a bad rap a lot of the time these days, candidate Jasmine Kovalevich, a candidate for Student Council Presidential at McDowell High School in Pennsylvania, thinks social media can help connect government with the people:
"I would push to expand the communication of students by getting student council more engaged in social media, because I believe it would be immensely helpful to McDowell High School students to stay connected with us. By creating a community online and in-person, I think that it would be helpful for every individual in the student body to get involved."
Spreading Kindness
And finally, candidate Shiraz Meisels all the way from Toronto, Canada hits on the power of kindness in building community, encouraging us all to take responsibility for our actions:
"I'm here to share my vision with you: Good thoughts, good words, and good deeds in four simple steps. First, it starts with the students. We need spirit, motivation, initiative, and compassion. It starts with you."