Media influences the way we think about our reality–From fashion trends to the most pressing issues our nation faces. That's why it's so important for young people to have input in the stories we see in the media, whether true or fictional. This year, many young people stepped up to address problems they saw in the media–like biased reporting and lack of representation–and tell their side of the story. Here are just a few of our favorites."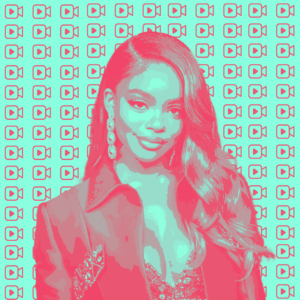 1. Marsai Martin
Actress, Producer, Founder of Genius Productions
Los Angeles, CA
Age: 18
Known for her role as Diane Johnson on the ABC hit series black-ish, Marsai Martin, 18, launched her production company Genius Productions in 2019. Producing and starring in the film Little that same year, she became the youngest person ever to produce a studio film. She is also the youngest African-American producer and youngest person ever to get a first-look deal at a major movie studio. She has won 9 NAACP Image Awards to date, including 3 for Outstanding Performance by a Youth. In 2022, she produced and starred in the Nickelodeon and Paramount+ film Fantasy Football.
Marsai is a great example of someone creating change within her industry and our society. By not only participating in, but producing, content, she has proven that young people can influence the way we see others and ourselves.
"You're gonna get a lot of 'no's more than 'yes'es, but you have to find the right people who trust in you and believe in you and will continue to work with you because you've got potential," Marsai Martin said when accepting the NAACP Image Award.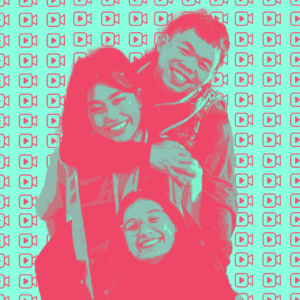 2. Michell Andrews, Tim Chau, & Joelene Latif
Co-Founders of Impact Media
San Francisco, CA
Ages: 21 (MA), 22 (TC), 20 (JL)
UC Berkeley students and friends Michelle Andrews, Tim Chau, and Jolene Latief joined forces to launch Impact Media in 2020. The trio uses Instagram to share socially impactful content, register young voters, and drive petition signatures for campaigns they care about.
College is filled with amazing first-time experiences and extracurricular activities for students. Michelle, Tim, and Joelene's contributions show their shared dedication to shaping a better future for themselves and their peers.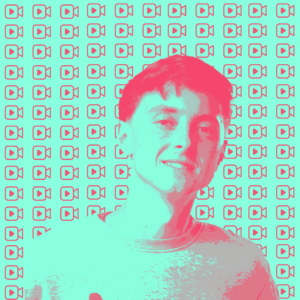 3. Pierre Lipton
Co-Founder of 1440 Media
Providence, RI
Age: 24
As a Brown University student, Pierre Lipton became disillusioned by the fact that people with different political beliefs couldn't rely on unbiased news sources to digest the facts. In 2017, he founded 1440 Media to release free daily newsletters with fact-based reporting rather than clickbait.
Pierre's drive to create unbiased source of news helps young people back up their decisions and discourse with facts, and can help inform their political opinions.
"We didn't know how people were fitting that kind of comprehensive news into their days. That, paired with the growing polarization of the news threats to democracy that we felt have two people on opposite sides of the political spectrum having their opinions informed by the media, really encouraged us to create something for this frustrated news consumer," Pierre said to Campaign Genius in an interview.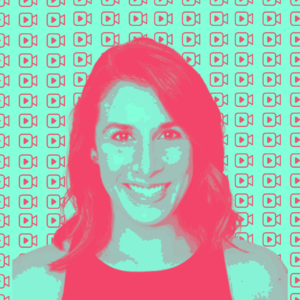 4. Ingrid Tous Tovar
Media Executive
Los Angeles, CA
Age: 27
Hailing from Costa Rica, Ingrid Tous Tovar graduated from the University of Pennsylvania before embarking on a career in American media. With a passion for children's animation, she now works in development at Disney after years at DreamWorks Animation and Netflix Kids & Family, where she organized and moderated their first Latino Creatives in Animation Panel. She is a charter member of LatinX in Animation (LXiA), a non-profit dedicated to uniting Latinx creatives to support their artistic development and stories across multiple platforms, including working with Latino Film Institute on their program Youth Cinema Project (YCP).
Cartoons are often one of the first media in which young people engage with democracy and community values. Ingrid's desire to rally around inclusion and representation in animation is invaluable to all, but especially to kids–an often overlooked population in our society with budding opinions.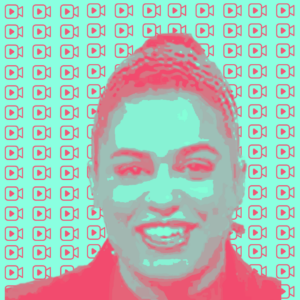 5. Carmella Boykin
Associate Producer, TikTok for The Washington Post
Washington, D.C.
Age: 24
Syracuse University alumna Carmella Boykin studied broadcast and digital journalism before she was hired to produce social media content for The Washington Post. Before joining one of the country's oldest and most decorated publications, she cut her teeth in local news in Rochester, NY.
By pitching, writing, and editing fresh ideas for TikTok, Carmella has helped bring journalism and The Washington Post into the 21st century for young news consumers. As the Post adapts to a changing media landscape, Carmella and the TikTok team are leading the way toward building trust and readership with Gen Z.
"I find, especially in school or when you're doing serious pieces, you're not supposed to insert your personality, which makes sense," Boykin said when interviewed by Newhouse School. "So the fact that I'm able to insert my personality into pieces and also have it be journalism and inform people—that's been the most rewarding part."