It's 2023, but Earle, Arkansas is frozen in time. The small town was once regarded as a titan of industry in Crittenden County, complete with a semiprofessional baseball team and a bustling entertainment hub. Now? Earle is fighting to stay alive – a far cry from its former reputation as the "Pearl of the St. Francis." Shuttering infrastructure has led to a stifling economy, leaving longtime residents no choice but to relocate elsewhere. With dwindling resources and rampant inequity, Earle faces an upward battle towards revitalization, but Jaylen Smith is ready for the climb.
At just 18 years old, Mr. Smith is the youngest Black mayor in American history. However, despite his young age, he clearly harbors a love for Earle that seems centuries old. Some criticize his lack of a political career (his sole, prior experience being President of Earle High School's Student Government Association), but the teen's enthusiasm is exactly what's needed to help the rural town rebuild.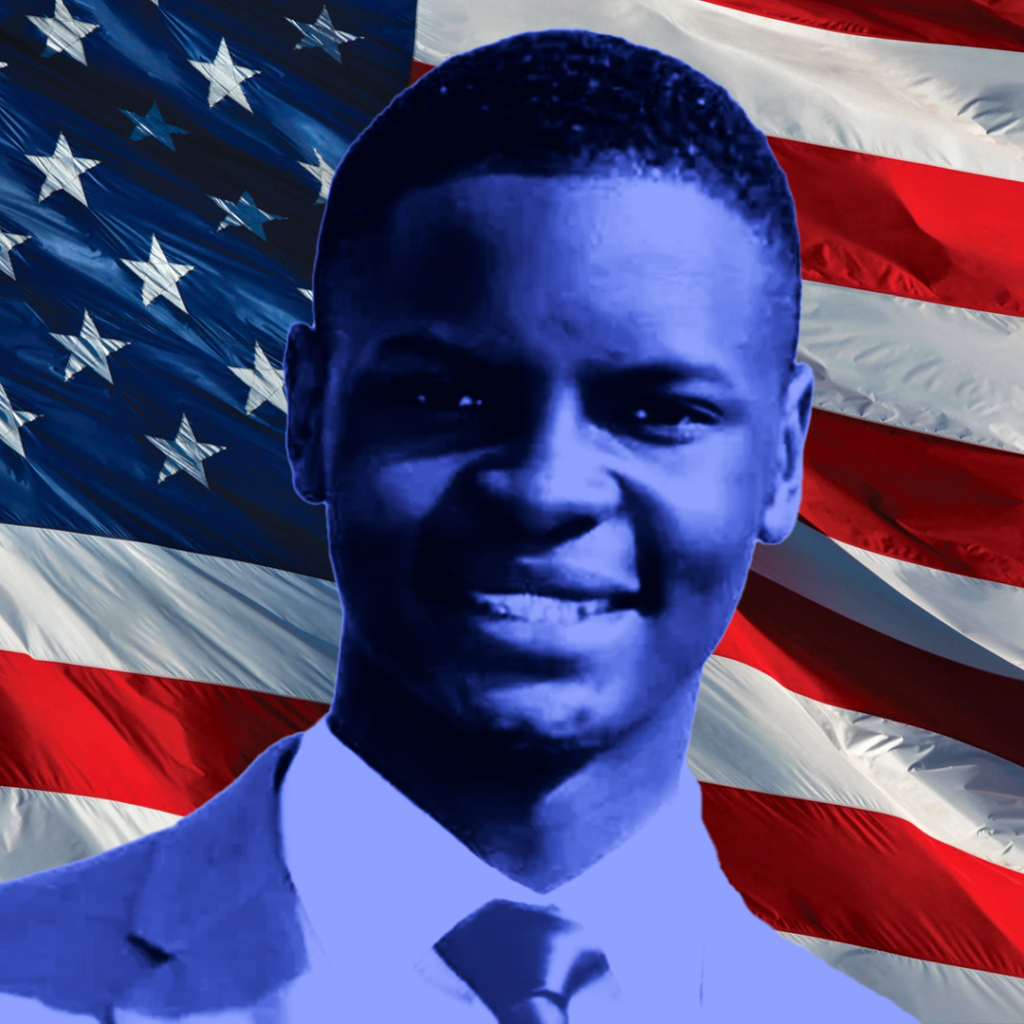 Smith is filling in the gaps where his elders have fallen short – a symptom of Gen Z's go-getter mentality. Despite the odds, this is a generation determined to restructure a world that thrives on inequality.
It's a widely held belief that the youth are the future – catalysts of long-awaited change and disruption. In the 1960s, society saw the birth of counterculture, a movement defined by anti-war sentiment, civil rights, and sexual liberation. In the 80s, the insurgent group was punk rock – a subculture whose politics were driven by both a hatred of The Man, and mainstream commodification. For decades, we've seen each successive generation critique the values of their precessors, vowing to amend societal issues. But, as is custom, dissent gradually becomes co-opted, dismantled, or an afterthought. Eventually, those formerly rebellious teens get older and begin to trade in their technicolor mohawks and anarchist ideals for a more "traditional" life.
Gen Z, however, differs from the monikered generations that have preceded them. They are individuals largely defined by their political engagement and activism – this made possible, in part, by a digital-first world. Nowadays, technology is inseparable from democracy, and who better to navigate this intersection than the group born at the height of the online era. As evidenced by the uptick in protests, organizing, and social unrest, the air is brimming with anxiety, with a palpable sense of urgency. The stakes for an equitable future are high, and the generation who's inherited an increasingly uncertain world (by no fault of their own) understands this most of all. Gen Z wants change, and they want it now.

No better is this sentiment illustrated than in Jaylen Smith. Earle is plagued by your typical small town issues – deteriorated housing stock, lack of accessible, healthy food options, public safety concerns – all of which serve as his mayoral focus. With an optimism and a confidence that has not yet felt the unrelenting stress of the world, young people like Smith are uniquely positioned to function as society's proverbial knight in shining armor. There's no ulterior motive that seemingly saturates politics, no ego or ill intent, but rather a feeling of personal responsibility. "I didn't run to make a name for myself," the teen states in a 2022 interview with CNN. "I ran because I wanted to help my community and move my community in the direction that it needed to be moved in."
Mayor Smith recognizes his generation as a group of movers and shakers who can induce change if only they'd realize their potential. In a conversation with The Hill, he urges his peers to ignore critics who cite youth as a drawback: "… I am a youth leader in my community. With this position, I try to pull young adults into my program/organization and talk them into being leaders of their communities. The reason I do what I do is because I grew up loving, helping, and caring for people that find it difficult to care for themselves. I always tell people, "I believe in you." This is meaningful to me because not many have heard this. I want everyone to know that you can do [anything] you put your mind to."
All this glowing, celebratory media coverage aside, there exists a truth that bears addressing – a barely legal teen shouldn't feel obligated to carry the weight of systemic failure. In viewing Jaylen Smith's story as a mere, feel-good narrative, we glorify the burden placed on the youth to solve issues that predate them. The love the Arkansan teen shows for service and his community is admirable, yes, but in a just world, he would be wholly focused on college coursework and other interests, not saving his hometown from spiraling downward. So while his "naive" charisma is what will enable him to succeed, it's also a symptom of a much larger problem.
While that "just" world may not exist now, Mayor Smith, and others like him, are laying down the foundation. Rather than shy away from these intimidating issues, Gen Z is mobilizing – making their voices known not just in the streets, but also on the ballots. Despite their love for disposable cameras, vintage thrifting, and other nostalgic aesthetics, this is not a group responsive to old school values. They're ambitious; purposeful; aware of what they stand for, and always willing to walk away. Gen Z is setting fire to the rulebook, and building the future of tomorrow in its ashes.