A version of this article was originally published in The Stampede, the student newspaper of Wiregrass High School in Wesley Chapel, FL.
Throughout history books have been banned, censored, and destroyed based on their "controversial" nature, often for reasons of religion, morality, or politics. People learn and grow by engaging with literature, but politicians, parents, and school board members have for centuries tried to control that growth by censoring the books available to students.
My home state of Florida had the second highest number of book bans and challenges within the United States, according to a 2022 report by free speech group PEN America. Many wonder if this is an infringement on students' First Amendment rights.
Tori Fassbender, member of the Wiregrass Ranch High School book club, disagrees with the excessive book bans.
"[Some banned books such as] A Wrinkle in Time, The Outsiders, and Harry Potter are all significant examples on how reading is a great way of expression," Fassbender said. "Outright banning books feels like limiting our freedom to choose."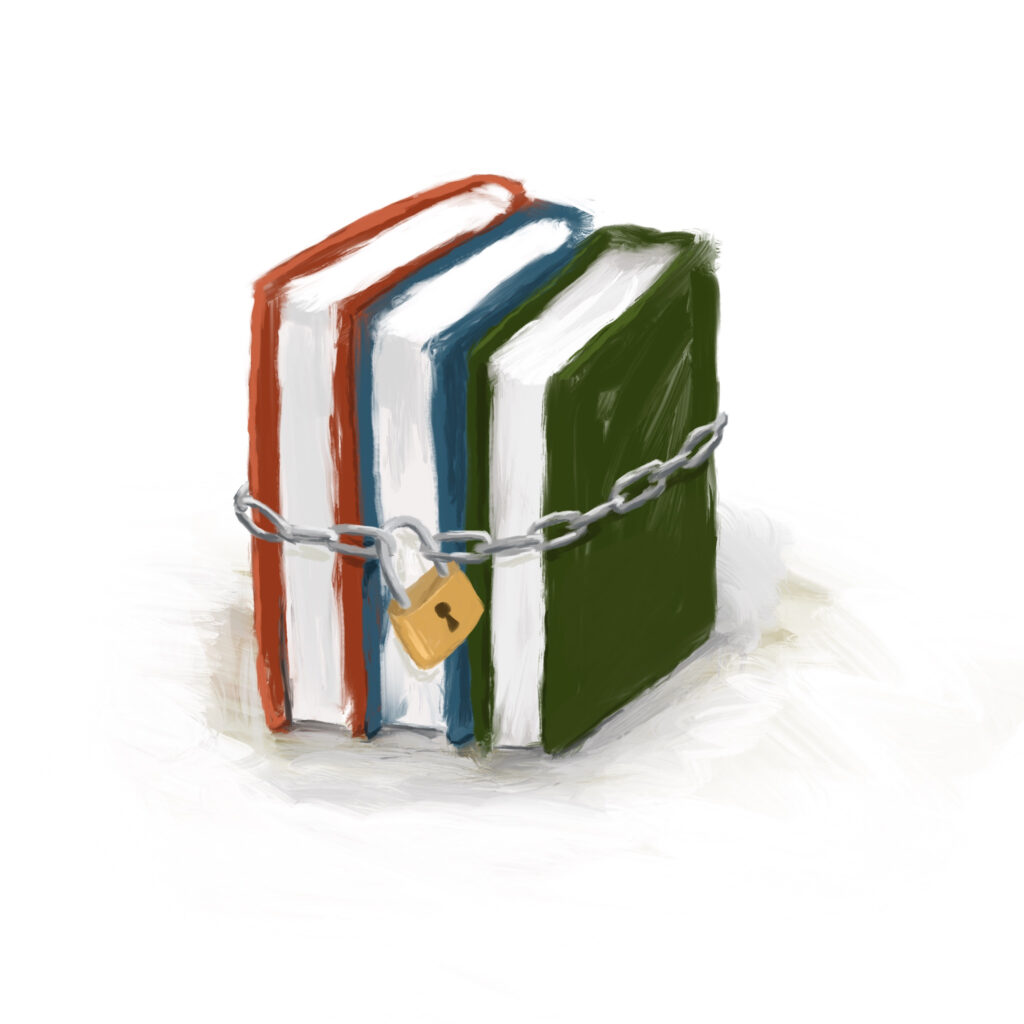 In the first eight months of 2022 alone, over 660 books were banned in Florida across 20 different school districts. Some of the books include The Hate U Give, The Color Purple, and Eleanor & Park.
Each of these books tell inclusive and diverse stories. Whether that means characters who suffer from mental illness, deal with racism, or express their sexuality, they are all deemed different by society's norms. For example, Aristotle and Dante Discover the Secrets of the Universe was banned in Texas for having a queer romance in addition to mentions of race, drugs, sex, and homosexuality.
The book club at my school, Wiregrass Ranch, read Aristotle and Dante last year, and the group says it stands behind the belief that many of these banned books can lead to important conversations.
"I think reading these types of books in book club is accomplishing what we set out to do when the club was started," vice president Bella Pagliuca said. "We wanted to be able to share our love of reading as well as educate and open minds."
Last March, Florida Governor Ron DeSantis signed a K-12 education law that provides guardians with the freedom to challenge the books available in their children's curricula and school libraries according to their beliefs. The law refers to books deemed "pornographic" or "inappropriate for the age group," with themes often relating to sexuality, race, and any other "controversial" topic.
Other laws prohibiting students' self-expression have recently passed in Florida, ranging from the 'Don't Say Gay' bill and the ban of 'Safe Space' stickers, to the "Stop W.O.K.E Act." These laws are suppressing students' voices and actions within the classroom. School is supposed to be a safe place where students are allowed to fail, experiment, learn, and prepare for the world they are going to inherit.
Book club member Liana Blanco feels strongly about how these new laws impact her at school.
"I feel I can't express myself in a place that I am constantly at, somewhere more than my own home," Blanco said. "Having to be conscious of how I express myself and even the books I'm reading has been hard to handle this year with the recent bills in Florida."
Education should not be politicized, especially as it pertains to the inclusion of diverse people and stories. Society stands to benefit from students being active readers. By learning about different perspectives, students will develop into empathetic, accepting, and well-rounded adults. Restricting those voices, identities, and histories in classrooms only moves us away from our country's founding ideals of liberty, freedom of thought, and freedom of expression.
Students at Wiregrass Ranch are fighting these excessive book bans through its student-run book club. Members are learning to protect their rights and speak out about their opinions without fear of judgment.
Sofia Marasco, the club's president, believes it is important to read various perspectives.
"I'm a big advocate for diversity in your reading, and the books we have chosen reflect that idea," Marasco said. "Many [of these books] get banned because they include accurate tales about [diverse] people and their real lives."
Schools should be a safe place to learn. Students can develop a more accurate understanding of the world by reading about different people, cultures, and identities from their own.
"We are all different and shouldn't feel that we have to be a default," Fassbender said. "Kids need to be allowed to read these books and further their growth into understanding how they work and how the world works."
The right to read enables us as human beings to see the world through the eyes of others, making us better informed and more compassionate people. If you want to support the right to read, stay informed, know your rights, attend school board meetings, report censorship, speak out on social media, or even start a book club. As students you may feel like you can't do much, but there are numerous organizations you can support who are fighting this infringement of our rights.
The American Library Association celebrates Banned Books Week and Foundation 451 is hosting a fundraiser in Florida that buys challenged books for students across the state. The Nashville Public Library hosted a "Freedom to Read" campaign where they protested banned books by releasing a limited-edition library card in 2022 with the saying "I Read Banned Books." If you know of a library that's banning books, be it your school or local library, you can report it to PEN America.
Go out and visit your school or local library, pick up a book, and travel into a world different from your own with an open heart and mind. Nobody can stop us.