When Gitanjali Rao was a kid, her uncle gave her a present that might have disappointed other 4-year-olds. It wasn't a basketball or building blocks or an American Girl doll. Rao got a science kit, and for her it was a portal to possibility. She took to her test tubes and candy-colored chemicals immediately, and sported the kit's lab goggles around the house – even when she wasn't poring over experiments.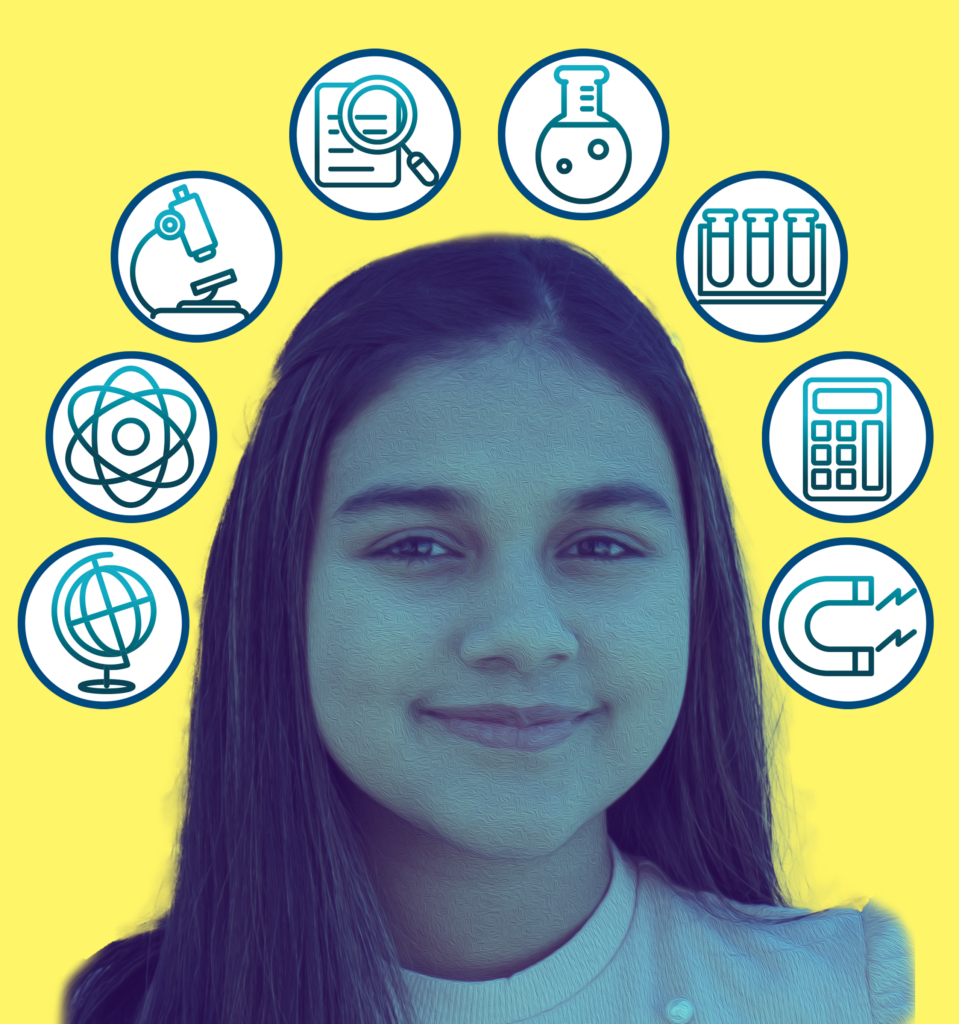 A few years later, Rao was in her living room watching the news when a civic emergency flashed across the screen. City officials in Flint, Michigan had made reckless changes to their city's water supply system, exposing tens of thousands of their constituents to dangerous levels of lead in their drinking water. In the face of such tragic news, Rao didn't give in to despair — she decided to use her scientific skills to do something about it.
Rao studied lead and programmed an app to measure its levels in water. At just 11, her invention won the Discovery Education 3M Young Scientist Challenge, which came with a $25,000 prize. She continues to work on the model, and plans to release an easy-to-use and affordable prototype in the next couple years.
In the meantime, Rao has earned enough accolades to fill a school's trophy shelf. In 2019, she appeared on the Forbes' 30 Under 30 list, and was named Time Magazine's Top Young Innovator of 2020. In the same year, she made it onto the cover of the magazine as Kid of the Year.
The hype hasn't gone to her head — Rao says anyone can do what she has done, and spends much of her time trying to help other young people do it. She wrote a book, A Young Innovator's Guide to STEM, to guide people taking their first steps into science and engineering. Rao has also developed apps that detect cyberbullying and opioid addiction. But even with all of these successes, Rao's journey hasn't been perfect.
As a sixteen year old South Asian female, Rao has lots of experience when it comes to feeling discouraged or excluded. From a young age she has been a bright mind in the world of STEM — an acronym for Science, Technology, Engineering, and Math — but oftentimes she finds that people don't take her work seriously.
"I received a lot of backlash and I still do. People don't think it's okay for girls to be innovators or girls to be scientists. And for a long time, even if people weren't doing it on purpose, I was shut down," Rao said.
She has often been told she is too pretty to be doing the work she does, or that she has no clue what she's doing — misconceptions that dog many young female leaders. In the face of these gendered criticisms, Rao felt a longing to get out of the lab and encourage other girls to enter the field of STEM.
"I've realized not just one girl can solve the world's problems. It's going to take a movement," she said.
Rao is building that movement. One way to get involved is through her "innovation workshops," which have drawn over 65,000 young participants.
Rao realizes many people don't like STEM, but explains that the acronym doesn't have to just mean math and science. "STEM is involved in everything that we do, whether we like it or not," she said. "I've had kids make art out of plastic water bottle caps to kind of talk about the importance of ocean conservation, which is STEM. I've had students use all sorts of technological tools to make their own personal music. That's all STEM."
Rao wants kids to know that STEM can be anything you make it as long as you're making a difference. She often focuses on the intersection of STEM and civics, because she notices how certain laws and cultural standards can harm certain communities, like the Flint crisis. Today she spends most of her time speaking to teenagers and encouraging them to get involved.
"It's going to take a movement," Rao said. "A group of innovators, especially teenagers, who think outside the box and [come up with] new ideas and new concepts and want to solve problems of society."
None of it will come easily, but with numbers, Rao can spark a change.
"I hope people start to stop stigmatizing failure," Rao said, "and recognize that it's just a natural part of life, Rao said. "We are the next generation and we have so much more to do. We can't stop here."