The first time 11-year-old celebrity reporter Jazlyn "Jazzy" Guerra ventured out to interview an A-list figure, the San Antonio Spurs were in town, and their notoriously brash head coach Gregg Popovich was stationed courtside. ("How could you be professional in a suit that looks like that?" Popovich once told the late NBA on TNT anchor Craig Sager on live television, in one of several instances of Coach-Pop-induced news reporter nightmare fuel. When you type Gregg Popovich into a YouTube search bar, the top three suggestions are "Gregg Popovich funny moments," "Gregg Popovich ejected," and "Gregg Popovich interview.")
"The first time that I ever interviewed somebody, which was Coach Popovich, I was really nervous, and my dad told me not to be scared and that it was going to be fun," Guerra tells me in a Zoom call, smiling her way through an extensive play-by-play of the encounter. "And after all, it was actually really fun."
In the resulting video, posted to YouTube in February of 2020, we see a side of Popovich that seldom shows its face — crouching with his hands on his knees, he's warmly chuckling through details of his love for basketball practices, his favorite childhood candy (Mars Bars), and the fact that he's so old that this favorite childhood candy of his is actually discontinued. As Guerra consistently does in the dozens of similar videos posted to her account — now at 42.5K subscribers and counting — she has a tangible charm that, by way of big smiles, incredible bravery, and super candid questioning, gets the largest figures in our culture to open up time and time again.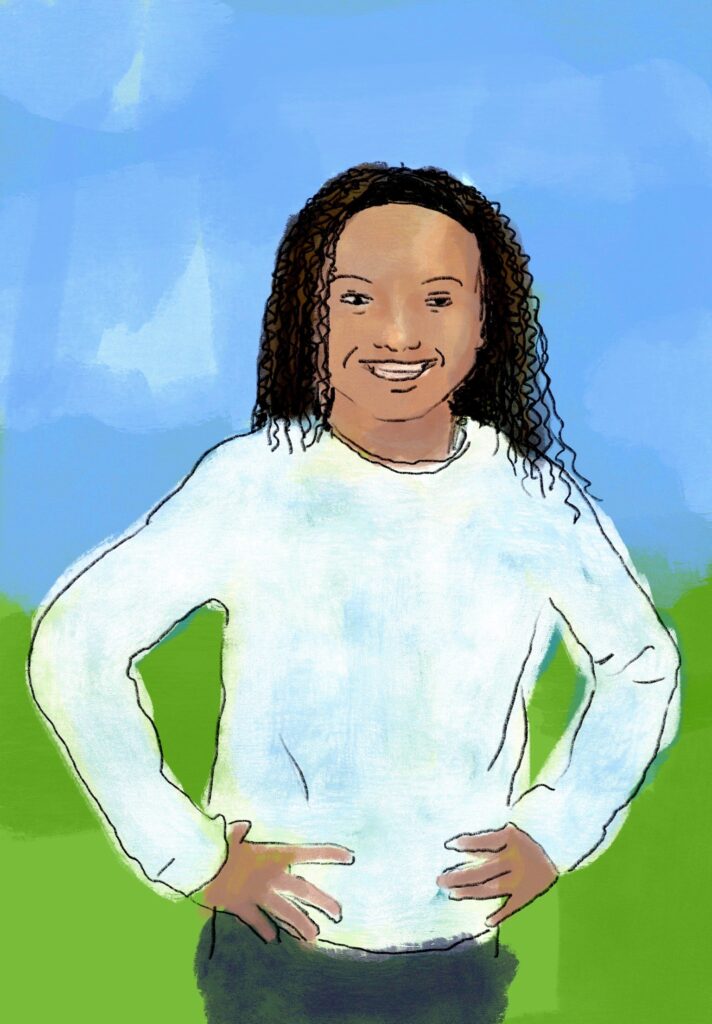 "So when I first walked up to him, he was like 'Oh hey,' and I was like (in a nervous, sing-songy voice) 'hey,'" she says. "I was really scared. And he was being really nice to me. (…) It was super cool."
As of this writing, Guerra is only in fifth grade, but her journalistic résumé boasts a level that even the most established celebrity reporters spend entire careers failing to reach. On her YouTube channel Jazzys WorldTV, she's done everything from talking childhood (and delicious chicken sandwiches) with A$AP Rocky in Harlem, getting exclusive tips for success from Jay-Z, chatting with Alicia Keys about charity work, and grinding out push-ups with Congresswoman Alexandria Ocasio-Cortez. As much as such a star-studded laundry list of interviewees may make it seem strictly like entertainment, the message for Guerra's audience runs much deeper. Kids Guerra's age, much like the prodigious reporter herself, tend to have a whole lot of ideas, but not nearly as many grown-up ears willing to listen to them — let alone take them seriously. Her journalistic practice shows how we, as a culture, often tend to miss out on pivotal perspectives because of the young voices we choose to ignore daily. In our Zoom call, she breaks it down quite simply: "I'm a kid reporter. I get to ask questions from my perspective. And many people are not used to that, because they usually see boring adults asking boring questions. But I'm a fun kid who asks fun questions."
Guerra is keen on the fact that, as much as she may be the one with Jay-Z interviews on her YouTube channel, she's far from the only fun kid with fun ideas. It's a mindset that's evident in what she tells me her next step is: in the near future, she wants to host her own kids' talk show. "Everyone needs fun in their life," she explains, "because when you're having fun, you're enjoying yourself, and everyone deserves to enjoy themself."
Up to now, she's been doing the work to make it look easy — producing high-profile celebrity Q&As for tens of thousands of people, all the while dealing with homework, tests, and chores like every other kid — and with every video she puts out, it becomes more and more obvious that if fun is this accessible, the only ones keeping us from it are ourselves. And that's the problem: when we're faced with the Gregg Popvichs, A$AP Rockys, Jay-Zs and Alicia Keys' of our own lives — the fabled, high-up mountaintops that command respect just as much as they strike fear — we'd rather shy away from the moment than approach it head-on and see what happens. Jazlyn Guerra is on a mission to change that. And if the already-stellar reporting footprint she's garnered at her young age tells us anything, it's that we'd better watch out for a much more fun future.
"I have a lot of cool ideas, in my opinion," she says, humbly. "And I really would like to share them with other people."
By her 42.5K subscribers, growing list of A-list friends, and countless list of inspired viewers, it looks like people have their ears wide open.