Bipartisanship is dead. Or at least, you would be forgiven for thinking that, given recent battles over Supreme Court justices, gun reform legislation, and marriage equality. More than ever before, voting in Congress is split along party lines. Compromise is basically a bad word in Washington.
On the national stage, even climate change, an issue that affects us all, has fallen victim to polarization. But there is a glimmer of hope in Miami, where climate action has become a bipartisan rallying cry.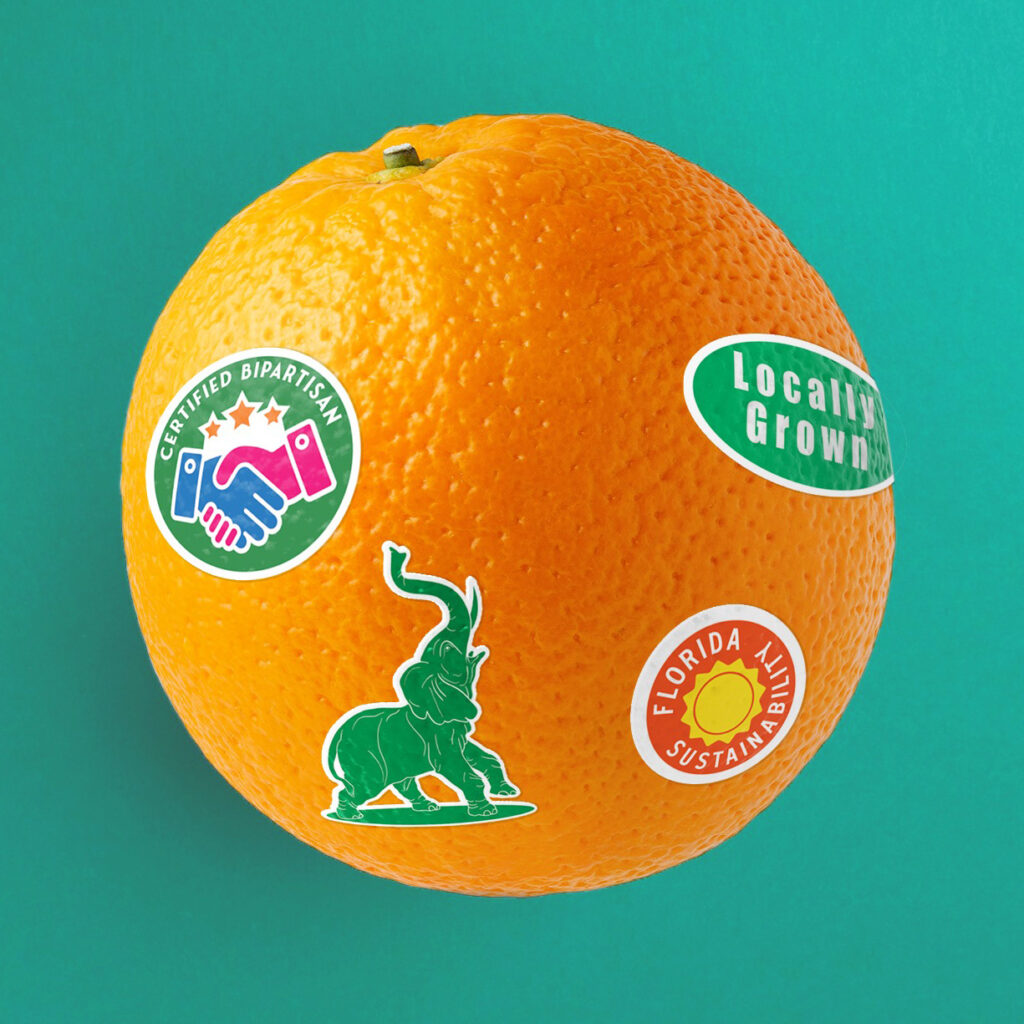 Miami-Dade County is home to a diverse ecosystem of plant and animal life. Whether they're marveling at the gorgeous coral reefs and mangroves or dodging our infamous alligators, every person in Miami has an intimate relationship with nature. I've been to birthday parties at Crandon Park where we caught and released fish and critters with park rangers. Animals in hand, park rangers explained the animals' importance to the ecosystem. But just as much as Miami residents love nature, we know it — and the city itself — is at immense risk due to climate change.
Miami has long been considered "ground zero" for climate change. By 2050, it is expected the city will have over one hundred "dangerous heat days" per year, and by 2060, sea levels will rise 14 to 34 inches above the average 1992 sea level. As destruction looms on our beaches, it has become essential for Miamians to come together to save our city, regardless of political party.
The city of Miami's bipartisan efforts to fight rising sea levels and other results of climate change go back decades. Miami created its first carbon reduction plan in 1993, before climate change was front-page news. At the 2015 US-China Climate Summit, ex-Mayor and current Republican Congressman Carlos Gimenez highlighted the risk climate change posed for the city and what it has done to fight back. He first spoke of the city's bipartisanship, praising the Board of Commissioners, made up of six Republicans, six Democrats, and an independent, for their efforts in coming together and acting against climate change. Miami is taking radical steps toward adaptability. With the Miami Forever Climate Ready initiative, it has pledged to become carbon-neutral by 2050, and is pushing toward more sustainable individual and organizational practices.
For Floridians, Democrat and Republican alike, climate change is not an ideological concern, it's an economic reality. Hurricane Ian cost the state of Florida 10% of its economy, and as storms continue to increase in frequency and intensity, the price of property insurance will only continue to rise. This year, it is estimated property insurance will increase over 40%. In the past, Congressman Gimenez has challenged the narrative that we must choose between a strong economy or the environment, pointing to Miami-Dade as a perfect example of a city's ability to have a bustling economy with strong environmental regulations. In fact, the city has reported that investing in climate adaptation can have a total net benefit of 7.1 trillion dollars just in Miami-Dade County.
Republicans across the nation should look to Miami as an example of effective bipartisan climate action, not only because the environment demands it, but because young Republican voters increasingly demand it, too. Nearly 7 out of 10 Americans support the goal of achieving carbon neutrality in the United States by 2050. While the overwhelming majority of Democrats support this goal, it gets backing from only 44 percent of registered Republicans. Young Republicans, however, overwhelmingly support the initiative, with two-thirds of Republicans under the age of thirty favoring a shift toward carbon neutrality. It is this age group that will suffer the worst consequences of climate change, and any members of the GOP who hope to get elected in the coming years should pay attention to this trend among the rising generation of the party.
There was plenty of evidence in the results of the 2022 midterm elections that young voters have favored Democrats in recent elections by wide margins, but there is no reason that can't change. Young people will vote for the party that cares about what we care about, that responds to the concerns we hold. Climate change is an issue that animates young people across the country, and if Republicans want to win over my generation, they should look to the leadership of their colleagues in Florida.
When I was just fifteen years old, I campaigned door-to-door on behalf of Congressman Carlos Curbelo, another Miami Republican whose dedication to climate justice stood out to me. He even put his plan to fight climate change above his tax plan on the campaign flyers. Luckily, he's not the only Republican from Miami who listens to scientists and believes in data. The impacts of climate change are bearing down on every demographic in Miami – rich and poor, young and old, Republican and Democrat, and our leaders on both sides of the aisle are bearing witness, but collaborating to push for forward-thinking climate policies.
Let's be clear: Miami-Dade County is not the only place impacted by climate change, and bipartisan climate action should and will spread well beyond it. Over fifty percent of Louisiana is at risk of flooding; more than two million acres of land have been burned by wildfires in California; Kentucky has suffered record-breaking heat waves, and the frequency of tornadoes in the Midwest has only continued to increase. Climate change is already having devastating impacts on the ecosystems, economies and wellbeings of communities in every state in our nation. It threatens the future of Republicans and Democrats in equal measure. It's time for conservative politicians to heed the call of young Republican voters to support climate action and follow the example of the great city of Miami.