Ever since I was little, I have felt a feverish need to write. As a kid, I took spare journals to school and wrote stories as they played out vividly in my head. I grew up and still loved writing. I started a review blog that tested and ranked school supplies, TV and internet providers, and novelties that could only be found on Amazon . I stopped a year or two later. Then, just last fall, I picked blogging back up again through my space blog, an outlet for my growing passion for astronomy.
This time felt different. As I developed my voice, each blog post about our ongoing space expeditions dared to criticize the very thing I loved. I noticed, and soon couldn't ignore, the costs and damages of exploring space while the Earth suffered from climate change and human inaction.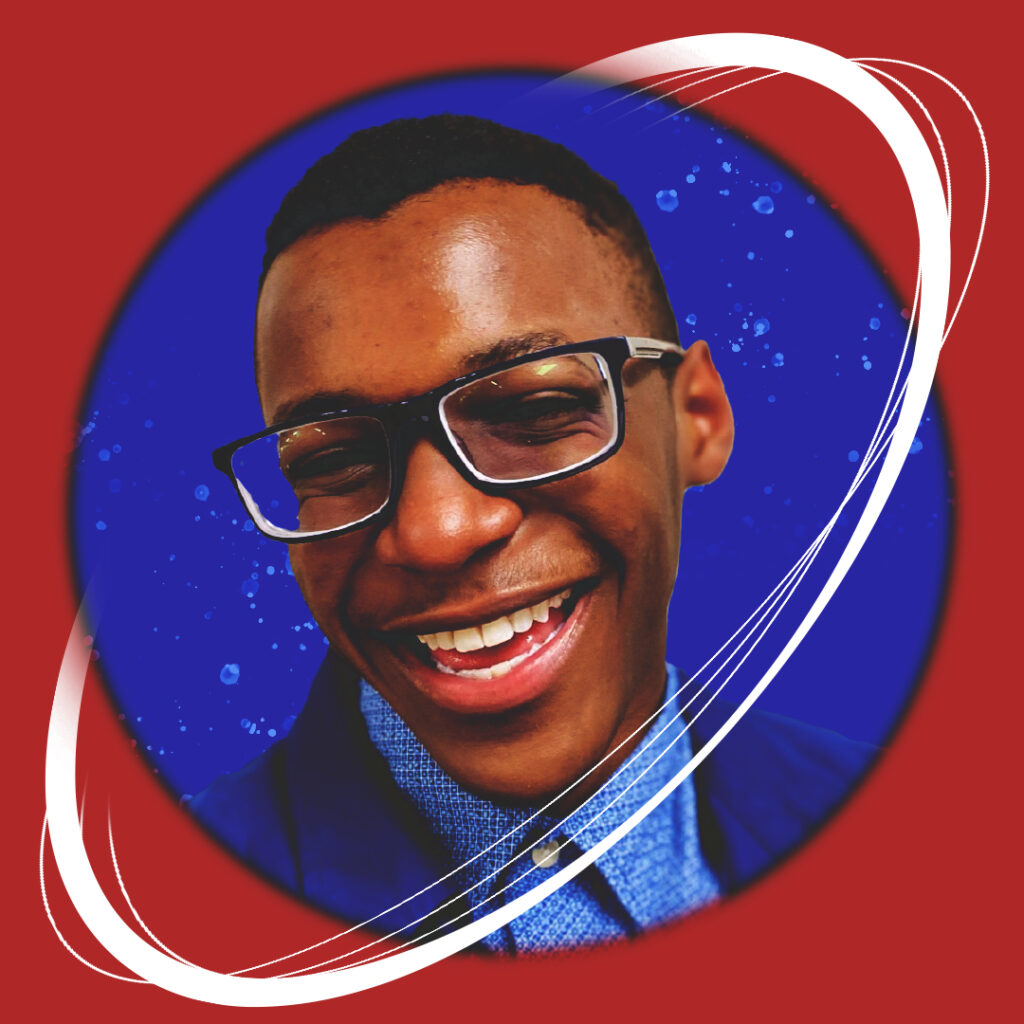 Thus, my journey as a science communicator began. Science and writing—my dual loves—fused as I learned to convey difficult concepts clearly. This critical position, a balance between technicality and comprehension, was more than science communication, more than a noun. It was a verb, a dare to equip readers with the necessary tools to act upon the information they receive.
I learned these things when I applied for a science communications internship at NASA for its first biodiversity field campaign, Biodiversity Survey of the Cape (BioSCape). I remember looking through my emails and feeling my heart drop upon reading the subject line "Important Message Regarding Your STEM Program." Two minutes later, my family joined me in celebration as I accepted the offer.
The internship served as my first official assignment as a science communicator. The accumulation of "firsts" also put into perspective the significance of the time I was living in. We are in an era of unprecedented environmental consciousness, only growing as we gain new tools to understand how our actions affect the Earth. We are also in an era of unprecedented climate change. The time to act is now, not tomorrow, not in 2030 or beyond.
The research aspect of BioSCape will happen later this year in the Cape Floristic Region of South Africa. The field study does not solely belong to NASA, but stretches across the globe in an international collaboration between the US, South Africa, and other nations, including organizations like SANSA (South African National Space Agency) and SAEON (South African Environmental Observation Network).
"I am thrilled by the scientific and community-building components of BioSCape. We are bringing together over a hundred scientists and conservation practitioners to improve our ability to monitor and manage the biodiversity upon which we all depend," said Adam Wilson, the lead investigator of BioSCape.
Cape Point | Adam Wilson
Numerous projects under the BioSCape umbrella will take place to uncover changes and processes of marine and terrestrial ecosystems that occur through time and space. These projects range from understanding harmful algal blooms along the Cape coasts to observing acoustic diversity in nature's songs, like chirping birds and croaking frogs.
The key technology behind BioSCape is the airborne imaging spectrometer. These remote sensors will fly aboard the GIII and GV aircraft to capture the Cape Floristic Region in new, rich, high-resolution detail, something we call "hyperspectral imaging." Each pixel-sized signature will identify all sorts of environmental factors. Coupled with other technologies like lidar, which can be used to measure canopy heights, BioSCape will render a bundle of crucial information regarding the Cape, all of which will be open access soon after collection.
Waterval Nature Reserve, South Africa | Adam Wilson
BioSCape will test the limits of what we can and cannot understand about biodiversity from remote sensing. It goes without saying that nature has already experienced a shift. Some ecologists recognize our time as the sixth mass extinction. Those three words work as a magnifying glass, stressing the urgency to act and restore. We control the definition of biodiversity. We hold the power over what biodiversity looks like.
Our agency is why I see BioSCape not just as a project but as grounds for a movement. The more we understand ecological change through time and space, the better equipped we are to make informed decisions that put Earth first. Above all, BioSCape's collaborative intent and transparency lay out how to orchestrate an international field campaign. The inclusion and reliance on local Cape residents—not to mention half the team being South African themselves—exhibit a necessary push towards environmental justice. It's certainly not parachute science, a term for when a foreign entity drops in without engaging with or equipping the observed community with research findings.
Being a part of this fight has been rewarding and fulfilling. My time at BioSCape has been one of immense growth, from being more conscious about my communication to learning about remote sensing and ecology. Another intern, Teresa Purello, and I were the sole communications team for the project. We took on the BioSCape narrative and simultaneously entered the climate change conversation. Projects like BioSCape introduce a pivot to prioritize our planet, our biome.
And with that, I encourage you to take in the marvels of our world that, yes, even exist in your backyard! Apps like iNaturalist can put your observations into practice—no scientific background is required. We are living in a changing world. Cherish what is still here.