Students for Kari Lake
Doing the chicken dance in front of the Arizona state capitol and posting Instagram memes, are just a few of the creative ways Students for Kari Lake are mobilizing young voters to cast their ballots in favor of the Trump-endorsed gubernatorial candidate this November.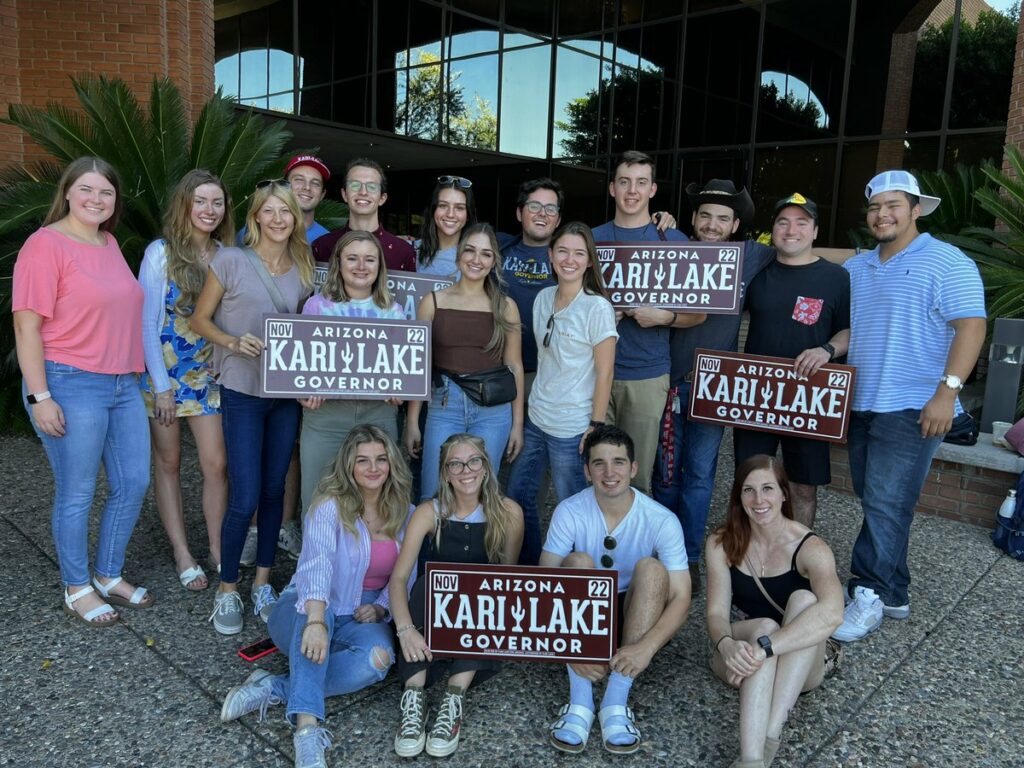 Representing students from a number of different universities such as Arizona State University and the University of Arizona, Students for Kari Lake has established a large network of volunteers and supporters. Across all of their official social media accounts, they have over 35,000 followers. Their TikTok, where they predominantly repost clips from Lake's interviews and information about the candidate's platforms, is their most popular account.
Beyond the large base of supporters they've accumulated, Students for Kari Lake has also fostered a strong relationship with the candidate. Members of the organization have had the opportunity to apply for internships within Lake's campaign and Lake has made numerous visits to the universities. On one occasion, members of Student for Kari Lake surprised the candidate at her office with a saxophone serenade. In an interview with The State Press, Arizona State University senior and Students for Kari Lake member Jack Fink said that Lake "knows all of [the organization's] students by name."
As election day rapidly approaches, the race remains incredibly tight. The most recent data from FiveThirtyEight places Lake just a few points ahead of her opponent, Arizona secretary of state Katie Hobbs. Young voters will be a key demographic in this race. Students for Kari Lake are certainly doing everything they can to ensure that this demographic swings in favor of Lake.
Theodore Gercken, 17
In Hayward, CA, high school senior Theodore Gercken has been making his political mark this midterm season by working on campaigns and getting involved with the Libertarian party both at the local and national level. Gercken, who attends the College Preparatory School in Oakland, serves as the communications director and a strategy consultant to Michael Lema, a Libertarian running for Hayward city council.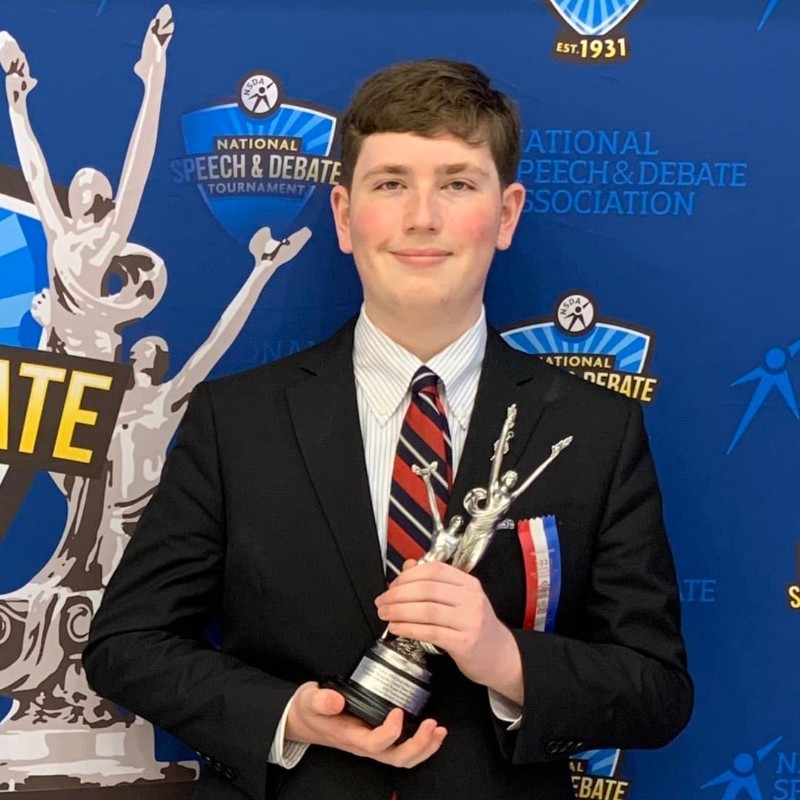 In these roles, Gercken has had the responsibility of developing and running Lema's website and assisting Lema with debate and interview preparation. He also tracks the status of the race and monitors the distribution of campaign resources.
Gercken, who is 17 and is still ineligible to vote, finds the work he's done within the Libertarian party to be a fulfilling way to have his voice heard in politics. In an interview with Watch Us Rise he said, "When you get involved in campaigns and party activism, you can make your voice heard in a more meaningful way, like getting to shape the way that the parties and candidates express their political views and when they get [elected] into government, shape legislation."
Gercken's career with the Libertarian party began during the 2020 presidential election when he volunteered for Jo Jorgenson's campaign. "I wasn't really too excited about either candidate," he said. "I started looking at other candidates who were running and so I discovered Jo Jorgenson, who was the Libertarian party's nominee at the time. Her message of trying to open the political spectrum up really resonated with me."
Following the election cycle, he began attending meetings at the Libertarian Party of Alameda County and was eventually elected to its Executive Committee. Now, in addition to that position, he also serves as the chair of the National Libertarian Youth Caucus which aims to connect students with campaigns and spark political engagement.
Following this election cycle, Gercken hopes to continue his involvement with the Libertarian party in college. After graduating with a degree in public policy or political science, he hopes to do national campaign work or do political consulting.
For other youths looking to get involved in politics, Gercken's advice is to just ask! Gercken said, "A lot of opportunities exist for those who step outside of their comfort zone and ask."
The Wade Brigade
In Georgia's 1st Congressional District, Democratic candidate Wade Herring has turned to local teenagers to energize his campaign. Herring, a Savannah local who has been dubbed "the chillest dude in America," is challenging incumbent Buddy Parker who has held his seat in the House of Representatives since 2015.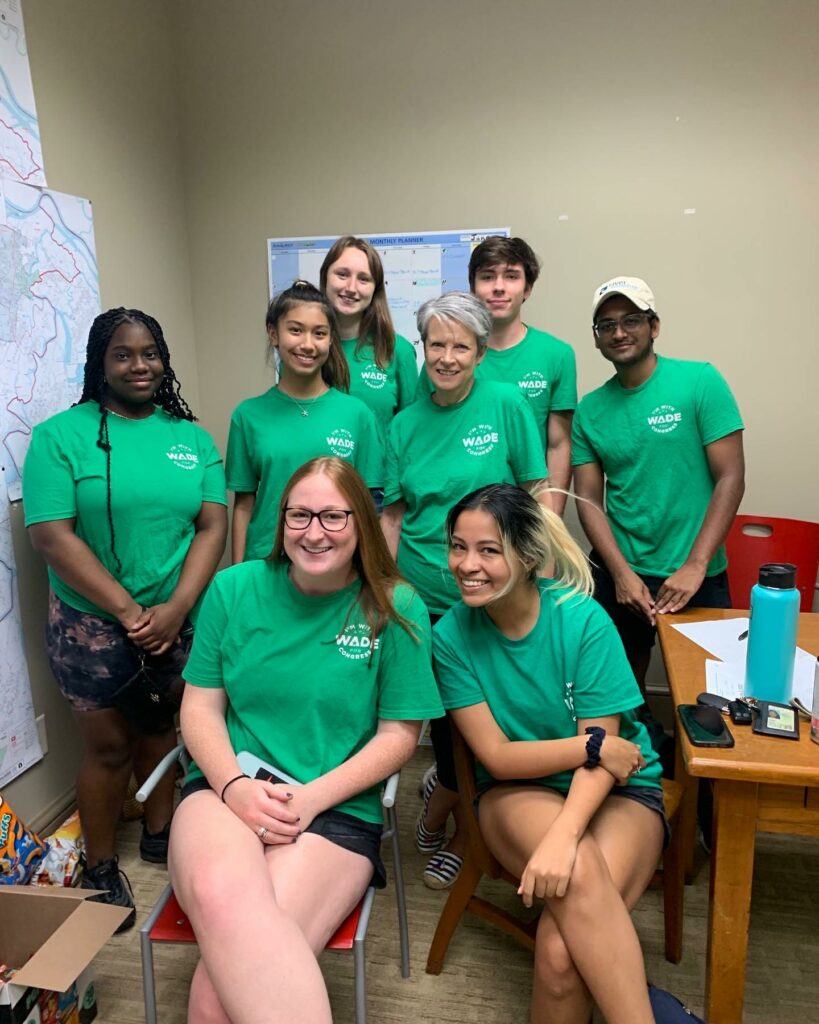 Herring first began employing teen volunteers to establish a strong social media presence. Sarah Kate Maher, 17, a senior at the Savannah Arts Academy, was one of the first of these volunteers. By capitalizing on trending dances and audios, Maher and the rest of the TikTok team has accumulated over 17,000 followers and 450,000 likes on the app. Maher credits the popular language learning app Duolingo and the campaign of Senator Jon Ossoff as inspirations for their social media presence.
"Most people that follow us aren't from Savannah so we had to find a way to balance showcasing a funny white guy dancing and the actual policies. We had to find a way to make it really eye-catching" Maher said.
Harrison Tran, 15, a social media intern for Herring, said that working alongside a team of people close in age to him has helped foster an environment that is both fun and politically fulfilling.
Although Tran, a high school sophomore, is still a few years away from being able to vote, he recognizes ability to impact the elections that will inevitably impact him. "Everything that teenagers do is affected by policies implemented by politicians," Tran said. "Even though I'm not able to vote, I certainly want to make change where it's possible."
Fellow volunteer and councilwoman for Woman for Wade Leyla Patel, 18, echoed this sentiment. Patel suggested that kids who are interested in getting involved with politics begin by getting informed. She said, "Do your research, knowledge is power. Know what your beliefs are and what you stand for and don't let anyone take that away from you. Let people see your passion."
With early voting open, Herring and his team are just a few days away from finding out the results of the election. Win or lose, it's clear that Herring's campaign has succeeded in helping youths feel like their voices have been heard in politics.
"It was a very big moment of growth for me to put myself out there and work for this campaign," said volunteer Meredith Sneed, 17. "Politics is our future and it's where you can change that future for the better."
Future Vote
In Montgomery County, Maryland, middle school and high school students are heading to the polls not as voters, but as volunteers thanks to Future Vote, a program designed by Gilberto Zalaya who serves as the Montgomery County Election Board's Officer of Community Engagement and Public Information.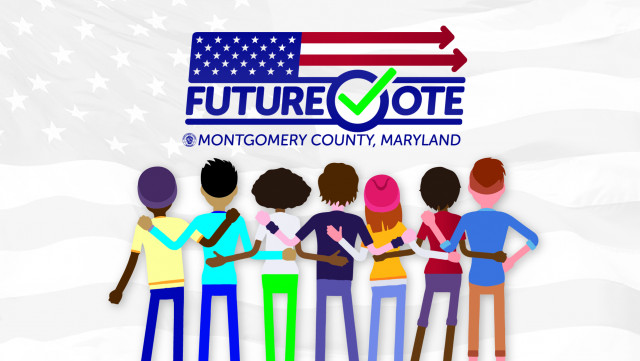 In an interview with Watch Us Rise, Zalaya explained that he designed Future Vote as a way for students to earn community service hours while engaging with democracy. Through the Future Vote program, students in Montgomery County can volunteer to serve as Student Election Aides. Since its conception in 2004, Future Vote has worked with over 45,000 students. For this year's midterm season, 950 are trained and prepared for early voting and election day.
On Election Day, Student Election Aides perform a variety of roles that range between greeting and directing voters and handing out "I Voted" stickers as they exit the polls. Students who are 16 or older also have the opportunity to work as full-fledged poll workers. Zalaya said that in this year's primary, 442 out of 2,000 poll workers were between the ages of 16 and 18.
All Student Election Aides are required to attend a mandatory training session with their guardian. The first 20 minutes of this training session, said Zalaya, is devoted to "the A to Z of elections in Maryland."
"The premise is once they become old enough to vote, they know how it works and they know how to protect their voting rights. Everyone wants to talk on behalf of kids, so you want to empower them to make the choice, not just how to vote but to vote," said Zalaya.
Mary Peltola
Incumbent Alaskan representative Mary Peltola has found a source of support in Sitka high schoolers. Peltola previously made history as the first Alaskan native elected to the House of Representatives after winning the special election following the death of Representative Don Young.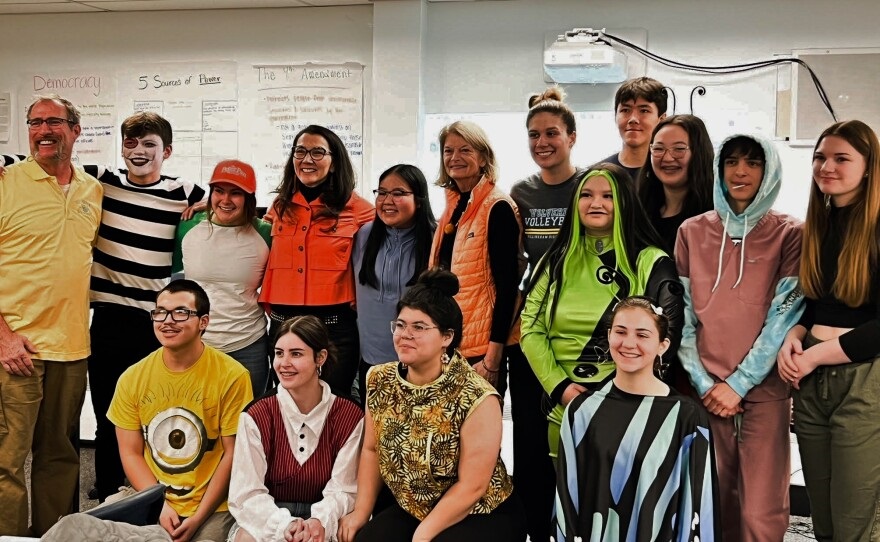 During her short term thus far, Peltola has spent a significant amount of time speaking with the high schoolers she represents. On Indigenous People's Day, Peltola delivered a speech and "encouraged students to surrender to fear, embrace other people, and be confident," according to an article published to the KCAW website, a Sitka-based broadcasting network.
At the same assembly, the article states, one student presented her with a traditional fishing paddle as a symbol of appreciation for Peltola's efforts to preserve the fishing industry which employs many of Sikta's residents. The assembly concluded with a traditional Yup'ik dance.
In the midterm election, Peltola will be facing off against Republican candidate Sarah Palin. While Peltola's emphasis on the fishing industry has made her popular with many Alaskan voters, it is her commitment to environmental protections that earns her popularity amongst young voters. An article published to the Anchorage Press noted that "the effects of climate change are economically impacting the state," making the issue particularly salient to young Alaskan voters whose futures will be directly impacted by the action (or inaction) taken against climate change.
While some candidates prefer to center their campaigning efforts on constituents within the voting age, Peltola has repeatedly demonstrated her commitment to her youngest constituents. Whether it be delivering inspiring speeches or overseeing a classroom debate, Peltola's strong desire to include young people will certainly help foster a strong sense of civic engagement in Alaska's next generation of voters.
Ruby & Savannah
When the Supreme Court vote on Dobbs v. Jackson Women's Health Organization leaked in May, millions of Americans questioned how they could use their voice to influence the issue of abortion in the United States. For some it was a huge victory that would save countless lives, for others it was a terrifying infringement of rights. Young people in both groups have taken it upon themselves to get active and make their voices heard.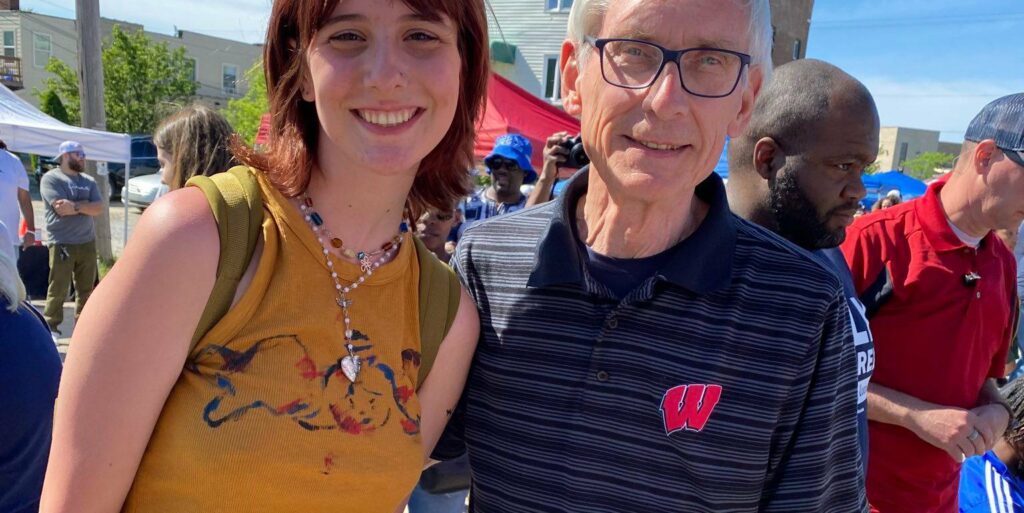 Ruby Becker, a 17-year-old in Kenosha, Wisconsin, decided to organize a rally to show the commitment among people her age to preserve reproductive rights in the US. "It was right after it leaked that they were going to overturn Roe v. Wade," Becker said. "I was like, 'Okay, what can we do locally?"
The event took place in Civic Center Park in downtown Kenosha, with demonstrators holding signs and reciting chants in support of abortion rights. Members of the Kenosha Democratic Party ran voter registration tables, and state politicians spoke in support of the rally and youth activism.
In attendance were Lieutenant Governor Mandela Barnes, State Treasurer Sarah Godlewski, State Senator Bob Wirch, State Represenative Tip McGuire, and Ann Roe, a candidate for office in the state's first congressional district.
Becker felt the support for her cause but mentioned the challenges that came with being a young person running such a high-profile event. "Having other organizations try to take it over was really weird," she said. "I'm asking you to help me, participate, host a booth—not put your name on it."
"They were older than me too, and activists that had been in the community for a while, so it was very hard to stand up to them at first, but I felt like I had to," she said.
For Savannah Craven, a 20-year-old from Myrtle Beach, South Carolina, the leaked decision was a step towards a goal she'd been working toward for years. Her passion for antiabortion advocacy started in 2019 and in the aftermath of the 2020 election she turned her attention to TikTok.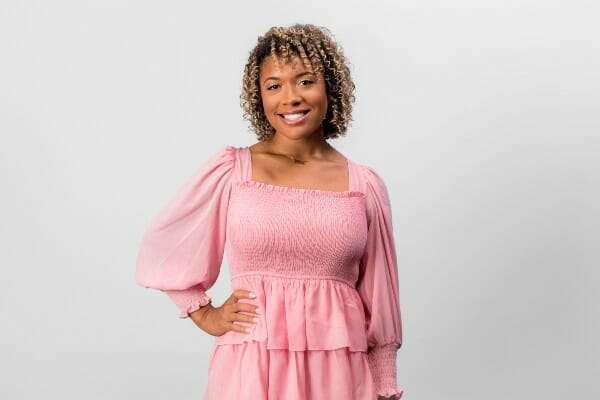 Since then, her account advocating for abortion restrictions has grown to more than 117,000 followers with some of the largest antiabortion groups in the country standing behind her. The account started as a more generally politically driven account before she centered on the abortion debate.
"Then I basically just started getting more into the pro-life stuff, and people really started to like it," she said. "And where my account really blew up was when I started doing these live streams debating pro-abortion people."
Through her page she has also developed a partnership with Live Action, an antiabortion group with more than 500,000 followers on TikTok. Craven is an independent contractor for Live Action, with her videos regularly posted on the page. "Everything we do is about reaching young people where they are and getting them activated," she said.
Get out the vote on college campus
Participation in democracy does not necessarily have to be in favor of a particular candidate or policy preference. Usually in the United States just 50-60 percent of the population votes in the presidential election, even less in the midterms. This low participation fundamentally changes the government and working to get more people to participate is a worthy goal in and of itself.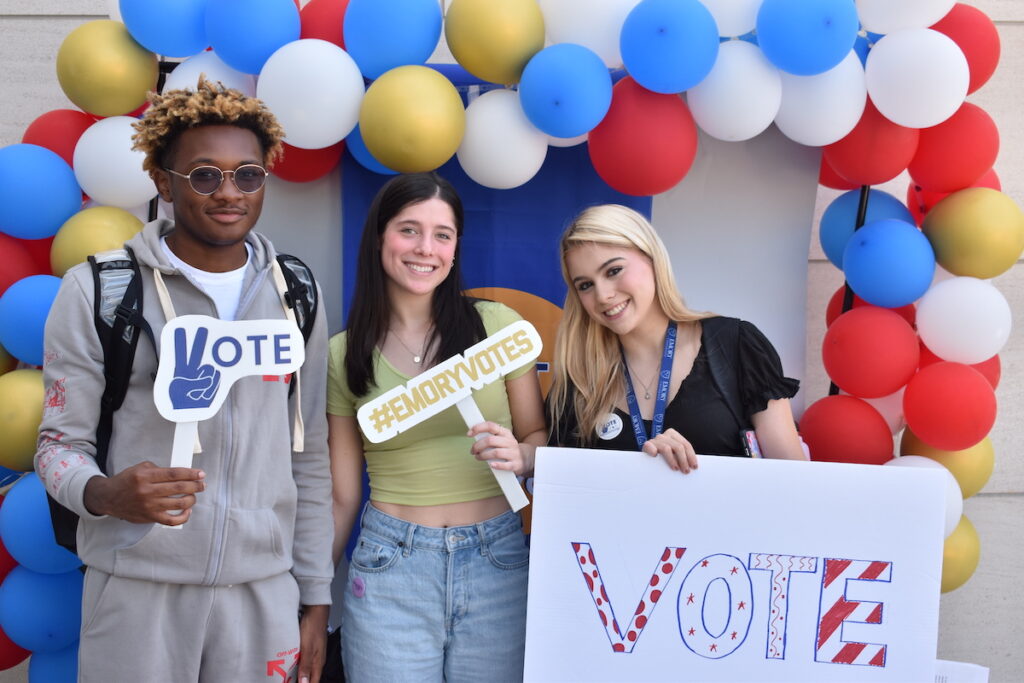 College campuses around the country are undertaking this issue through get out the vote initiatives geared towards students, most of whom fall in the 18-24 age range which votes at the lowest rate.
At Emory University in Atlanta, Georgia, the Emory Votes Initiative (EVI) runs a number of programs, including weekly voter registration tables. Students table every week to encourage their peers to vote and share information about how they can vote on campus or apply for absentee ballots.
Regardless of political affiliation, EVI "aims to have 100% voter participation among the Emory community," according to the Emory News Center.
With the support of the Office of Government and Community Affairs, EVI helped Emory become an official polling location of DeKalb County, making voting easier for students, and increasing connection to the nearby communities.
The University of Wisconsin has also been home to get out the vote campaigns, with the BadgersVote initiative aiming to educate students and register them to vote. Education will be especially important in Wisconsin, where convincing people of the importance of their vote is as important as registering them.
The Institute for Democracy and Higher Education ranked Wisconsin as the number one state where young voters have an especially high likelihood of influencing election results. In a state that could be decided by less than one percent of the voting population, each vote is critical.
The April iteration of the Harvard Youth Poll, which studies political views among young Americans, found that young people's belief in the importance of their vote has waned. Respondents who agreed with the statement, "I don't believe my vote will make a real difference," increased from 31 percent in 2018 to 42 percent in 2022.
The success or failure of initiatives like those at Emory and Wisconsin will have huge consequences for the upcoming elections.