In 2014, my social media and mental health activism began. Days after a mental health crisis, I took to social media to talk about my struggles. I had felt awful for months, but from my social media posts, you would never have known anything was wrong.
After months of psychological recovery, I learned first-hand how few resources my generation had to manage our mental health. We teach kids about other aspects of their health, including sex and physical fitness, but we fail to discuss mental health in schools, despite the fact that suicide is one of the leading causes of death for young people ages 10 to 24. Eight years later, it's my life's mission, and the mission of my non-profit, #HalfTheStory, to advocate for young people's mental health and improve their relationships with technology and social media.
The youth mental health crisis is an issue that requires meaningful, civic intervention from all of us. Without advocacy and action, we are leaving a generation of teens without the support they need, not only to survive, but to thrive. How can a student struggling with severe mental health issues show up and learn, find their passion, cultivate healthy relationships with their peers, and participate in their communities?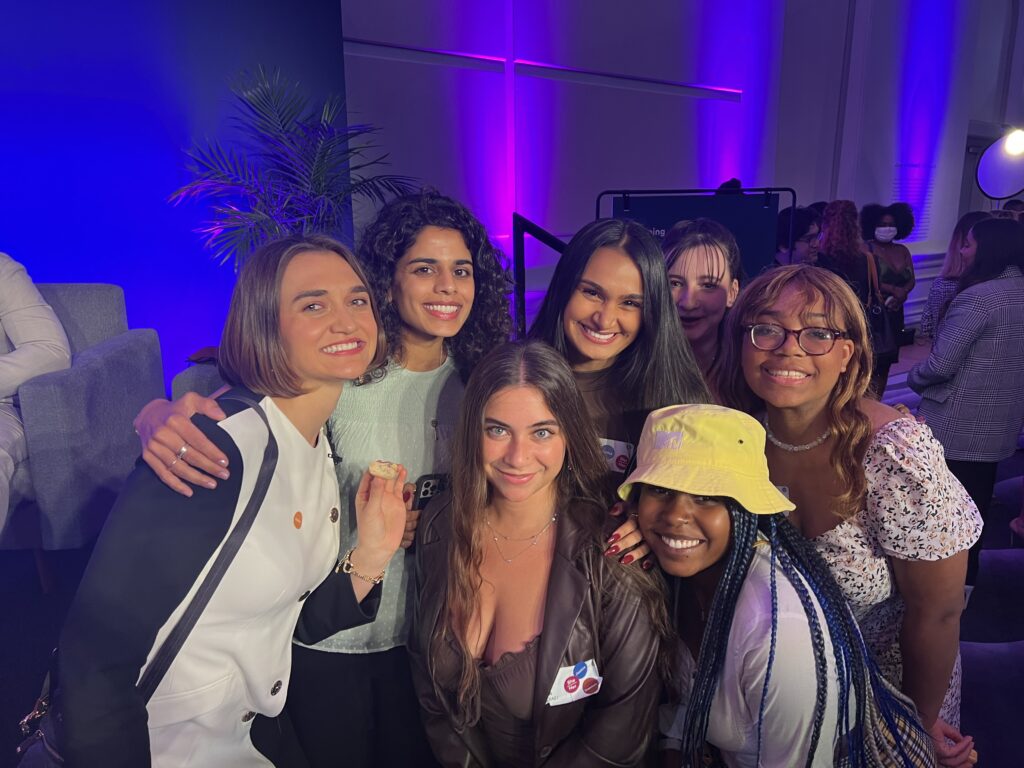 Every day, I hear stories and concerns of students, teachers, and parents with a common thread: the desire for change and the desperate need for resources to support their vision of a healthier relationship between teens and technology. It's an issue that transcends party lines; we all have been impacted by the negative effects of social media and technology addiction, no demographic more than our youth.
They call it a "crisis," but what does that mean? According to a new CDC study, from 2009 to 2021, the percentage of American high-school students who said they felt "persistent feelings of sadness or hopelessness" increased from 26 percent to 44 percent.¹ This is the highest level of teenage sadness ever recorded in human history.
Today, up to 30 million Americans are considered "social media addicts," with young people making up a sizable portion of that number. 1 in 5 teenagers say that Instagram makes them feel negatively about themselves. These platforms shape young people's development and identity — it's what they were designed for.
Social media companies have intimate knowledge of the harm they are spreading. We must hold these institutions accountable for the very real off-screen dangers that they foster. But who is responsible for holding them accountable, exactly? Schools, parents, the tech companies themselves? Few policies are in place to support the mental health of our generation.
Awareness is growing. When I started posting about my mental health struggles, it was still frowned upon to speak up about mental health, especially on social media. Now, it's a norm for the next generation. What was once a highly stigmatized topic has become one of the most widely discussed topics on tiktok. There are videos addressing anxiety and depression plastered all over the internet. Creators and brands are joining the conversation.
How can we move from awareness to action? More so than ever, as youth activists, we have a seat at the table.
This May, during Mental Health Awareness Month, I had a front row seat at the inaugural White House Youth Mental Health Forum and at the California State Capitol as a lobbyist for policies to protect young minds online, specifically non-partisan Bill AB2408 — The Social Media Duty to Children Act. Our government has begun to create a platform for young people to have a voice in more than just the conversation about solutions, but also in the implementation of policy that addresses the struggles of the digital native generation amidst a mental health crisis.
At the White House opening event, I met youth from all backgrounds with groundbreaking ideas for organizations, projects, and changes to support the future. Companies joined the event to invest in the ideas of the next generation and innovate with them, rather than for them.
I am a firm believer in the delta of change, which requires a commitment to action from the "Big Three": Government, Technology, and Creators. We have a long way to go in terms of policy change, but as the next generation, we have to continue to use our voices and empower change from the ground up.
Change starts at home. I believe that the most impactful change happens at the top — but as youth, we are our own best asset to turn ideas into action. We cannot rely on the powers that be to protect our young minds from technology. We hold the pens of the digital universe and must take a stand. Here are a few ways you can take action at your local community level:
Bring Mental Health to The Ballot At Student Council: Encourage leaders to take a stand and implement mental health policies in your school — petition for a wellness center, dedicated screen-free spaces, and more.
Design a Screen-Free Space: Make a screen-free social space on campus to empower social connection and change.
Create a Petition for your State Senator: And rally for other teens to sign it and create change! For example, here is a recent petition we made for teens in California.
Activism is a life-long pursuit and is not for the faint of heart! But we all have a place in the movement. May we all empower each other to take small steps that lead to long-term change.
---
¹ Centers for Disease Control and Prevention. (2022, April 6). Facts about suicide. Centers for Disease Control and Prevention. Retrieved April 25, 2022, from https://www.cdc.gov/suicide/facts/index.html
² Pew Research Center. (2021, November 23). Mobile fact sheet. Pew Research Center: Internet, Science & Tech. Retrieved April 26, 2022, from https://www.pewresearch.org/internet/fact-sheet/mobile/
³ The Common Sense Census: Media use by tweens and teens, 2021. Common Sense Media.(n.d.). Retrieved April 25,2022,from https://www.commonsensemedia.org/research/the-common-sense-census-media-use-by-tweens-and-teens-2021